Make a fun and whimsical stacked fish bowl snowman decoration for Christmas! You can make this snowman using 3 different sized fish bowls to create Christmas scene in each one with cotton balls or small white pom poms for snow. Making snowman is so much fun crafts during holiday season, especially when you want to create family fun with little ones. We have so many DIY snowman crafts for holiday decoration as well as for kids activities. The DIY plastic cup snowman is just fabulous for Christmas lighting indoor and outdoor. The DIY String Snowball Snowman is cool to make string ball and stack into snowman, adding lights or not at your preference. The felt snowman and DIY mitten glove snowman are just fun, too, if you want to find a proper start project to sew as beginner. And you can just repurpose the  fish bowl snowman after Christmas season for other crafts, too.
You may love: Christmas Crafts: Terra Cotta Clay Pot Snowman DIY Tutorials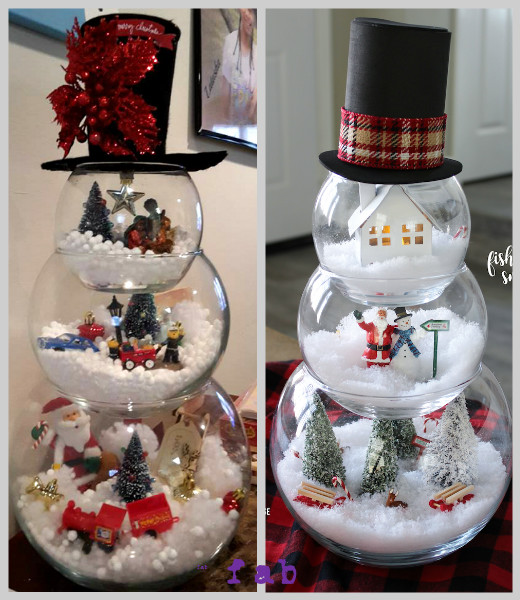 All supplies needed:
3 different sized fish bowls 
Snow village pieces and Assorted Size Mini Sisal Trees
1 bag of fake snow or white pom pom
2 sheets of black craft foam
Christmas ribbon for around the snowman's top hat
Scissors and Glue gun
Crafty Morning has a fabulous version to get inspiration, too. Kelly Dixon shares a quick video to stack the fish bowl snowman in minutes, which is easy and fun even for kids to craft. Enjoy decorating~
Video: Kelly Dixon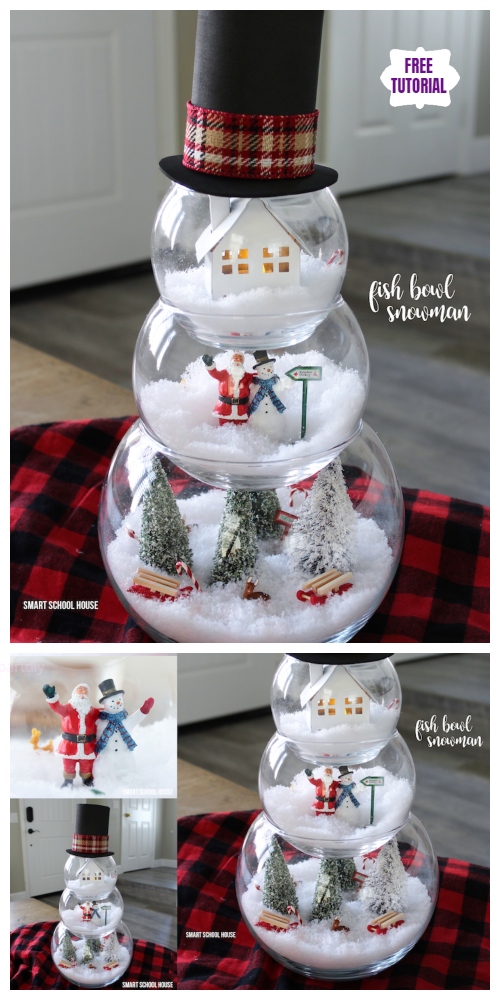 Thanks for Kelly of the detailed illustration and tutorial on her blog: Fish Bowl Snowman.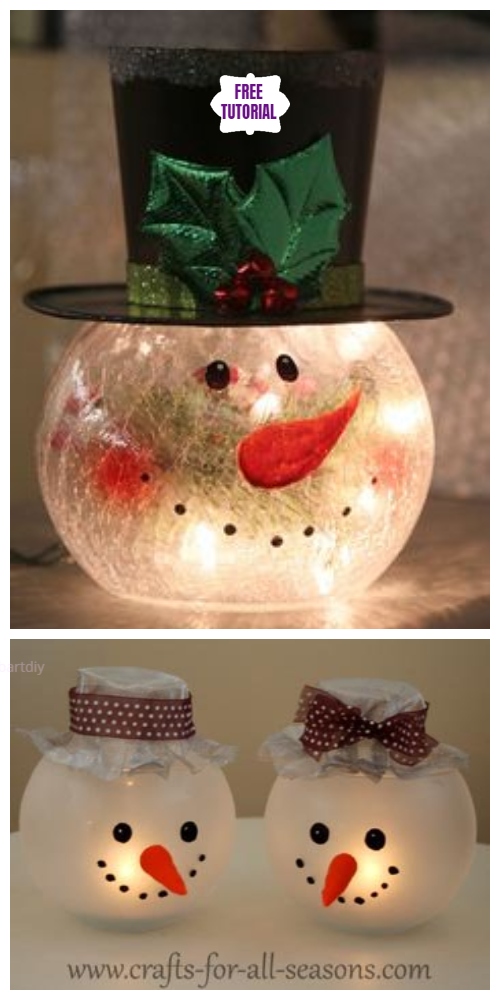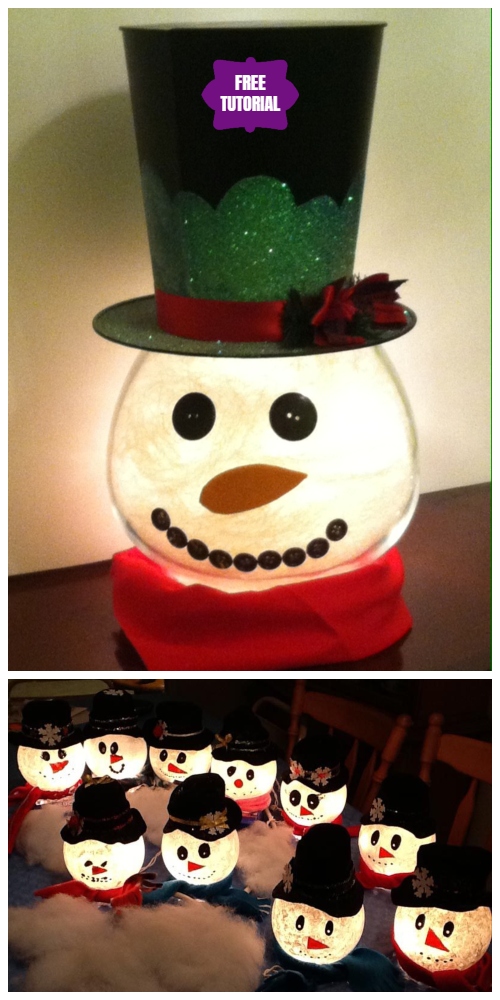 You may also love the easy collection of sock snowman crafts with this lighted bowl snowman included.