Roses are symbol of love, and they are so many ways to make your own roses, such as the Crochet 3D Rose Flower In Bloom Free Pattern as well as Fall Leaf Rose Flower Bouquet (Video). This giant crepe paper rose is so pretty for wedding, Mother's day or ever daily home decoration. We have a collection of paper flowers available, and you can check all out if you won't miss them. The tutorial is very long and detailed that every crafter can follow. What you basically need are crepe paper in pink/red or any color you prefer and green crepe paper as leaves, paper-wrapped stem wires, tape and glue, and the most important the giant flower petal pattern. Print out the pattern, cut flower petals and curl the edge, glue petal together to form the rose, then wrap the wire with green paper to make flower stems.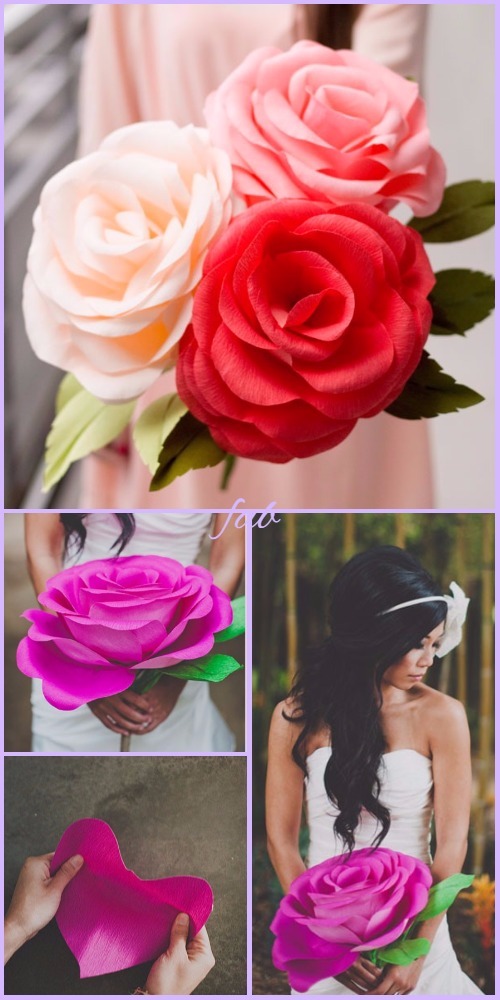 Supplies you need:
If you want rose projects for wedding, be sure to check out Fabulous Rose Cake Decorating and  Elegant High Sock Bun with Braid Rose.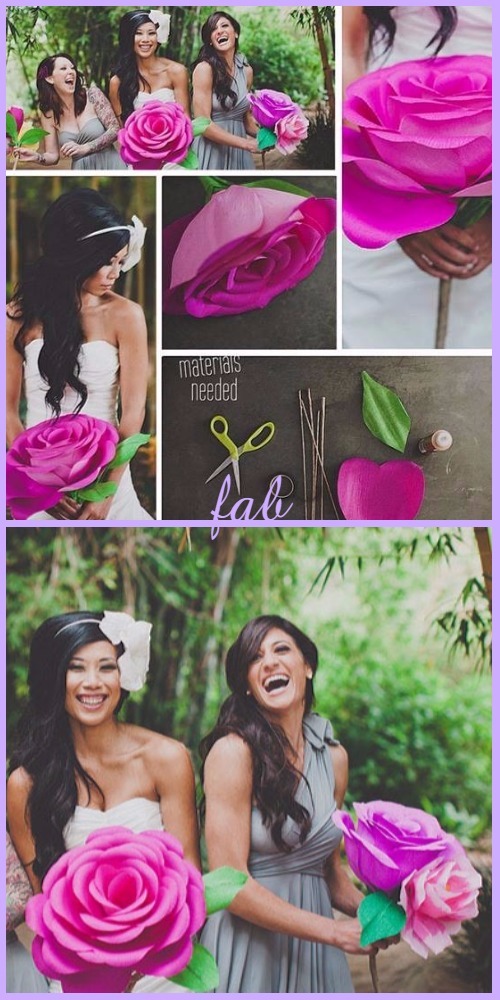 You may need to adjust the size for different layers, click here for Pretty giant Rose Paper Flower Tutorial.
Even the single flower can be gorgeous for big wedding day, make a giant and unique one for brides for her big day. These gorgeous giant rose flowers are simple to make and beautiful for parties, weddings,  photo props, tea parties, Valentine's day, gardens and more!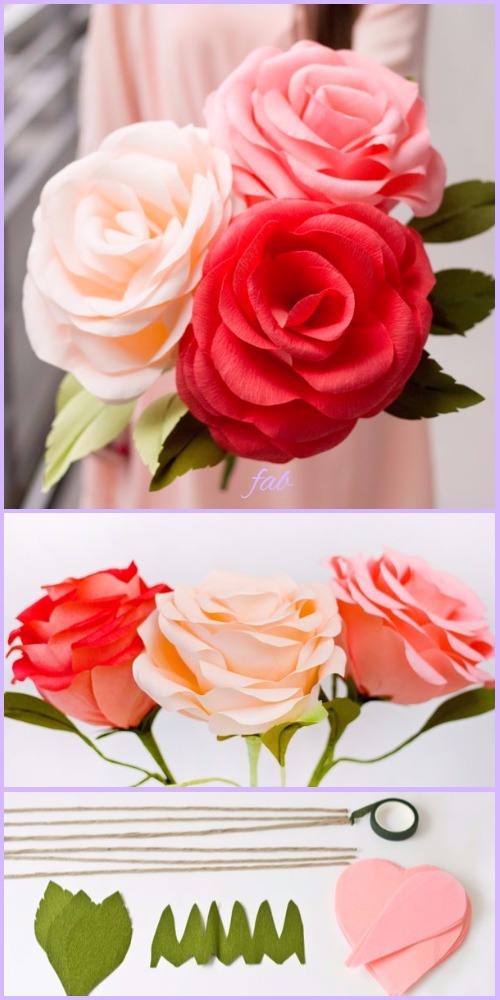 Check the full tutorial from the studio diy via the link: Studiodiy.com – DIY Giant Crepe Paper Roses.
Here is a video show you how to curl the edges and form the flower petals, enjoy.

Video: HLSS Media