Still remember our featured awesome collection of Terra Cotta Clay Pot DIY project for your garden in such creative ways it will spruce up your garden this Spring ? Gardening should be something both easy to make and fun to enjoy. With some creative arrangement and artistic painting, you can turn the plain clay pots into something fairy magic for an appealing garden decoration. We have clay pot mushroom in the collection, and the ideas below will make you more inspired to make your own plus there is a detailed tutorial at the bottom.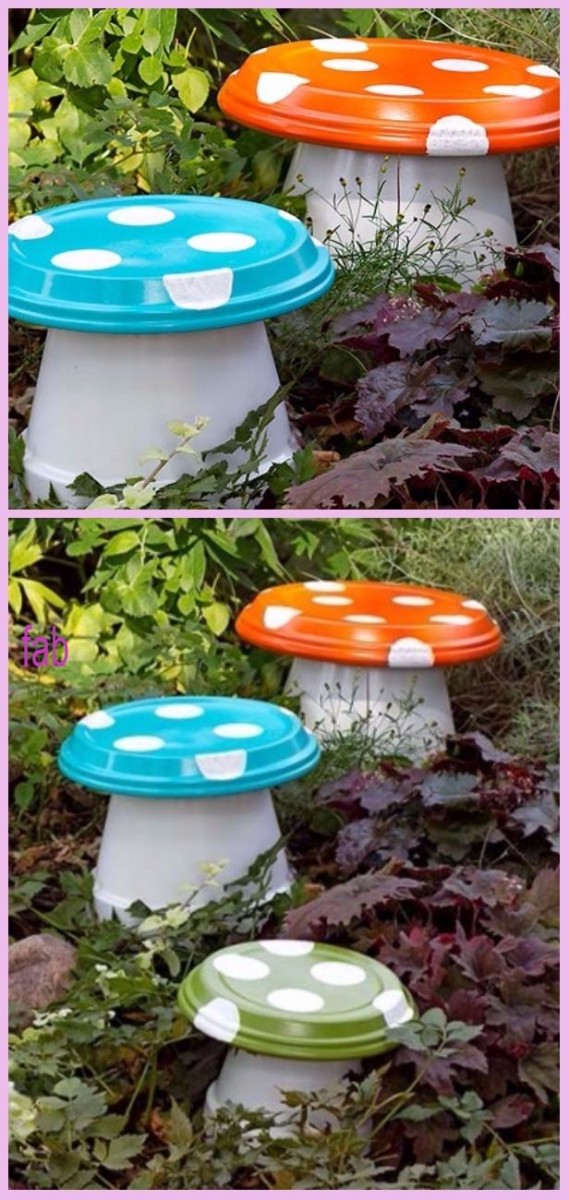 You can get the step by step tutorial via the link: DIY Garden ­Mushrooms. Draw your own patterns on the stool, like the fairy house as following.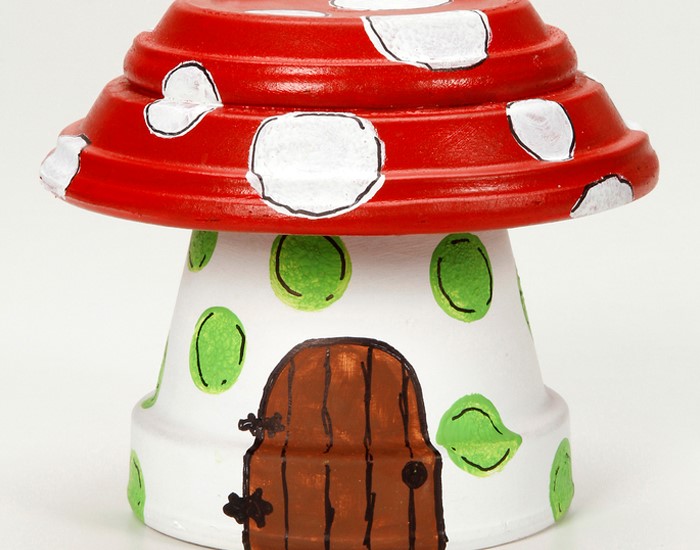 You can get this toadstool painting tutorial from patcatans, they are just perfect addition to our Miniature Wheelbarrow Fairy Gardens, don't you think so?
Create your own "Dotty Mushroom Patch" as the author of above mushroom said. All the Garden Shops have restocked their clay pot inventory and this is good since it provides endless possibilities for mushroom stems and toadstool tops. All you need to do is plant yourself in front of the the newly stocked shelves and let your creativity take over. Any standard clay pot will work as a stem. Get the tutorial here: DOTTY MUSHROOM PATCH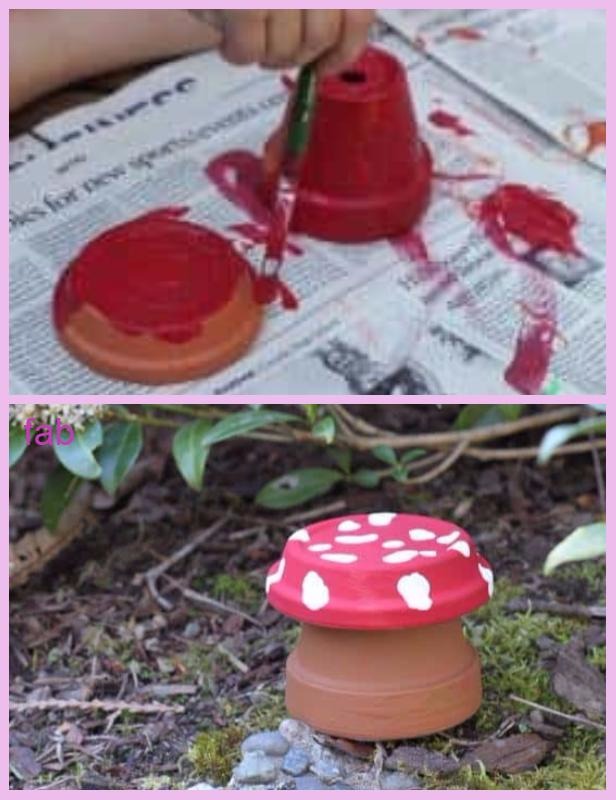 And if you want your little ones get involved, here is a tutorial for them, too: Garden Toadstool. And remember to check out more Terra Cotta Clay Pot DIY project for your garden here.