DIY Backyard Chicken Tunnels is one of the best way to make your home feed chicken free run. We have chicken coops which require good woodworking skills, and do you ever think of adding your own chicken run by adding long chicken tunnels. You might be raising some chickens on your own for fresh eggs but they can act as useful friends to keep your garden as well. We DIY PVC Chicken Feeders, we even Keep Chickens Happy With These Chicken Swings. We may have seen some Eco-friendly ideas of raising chickens in gardens, just in or around your vegetable plants. Thus they can help eat up the bugs and weeds that you really don't want in your garden.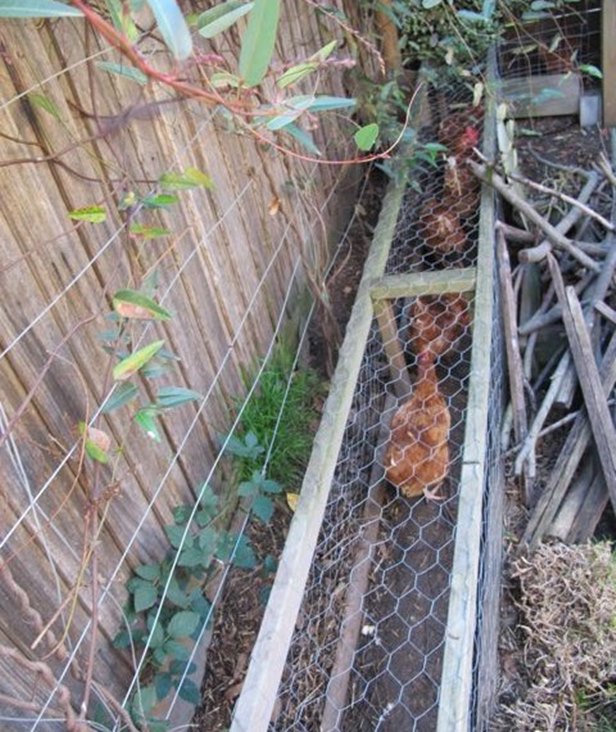 DIY Veg Design Solution Tutorial via Very Edible Gardens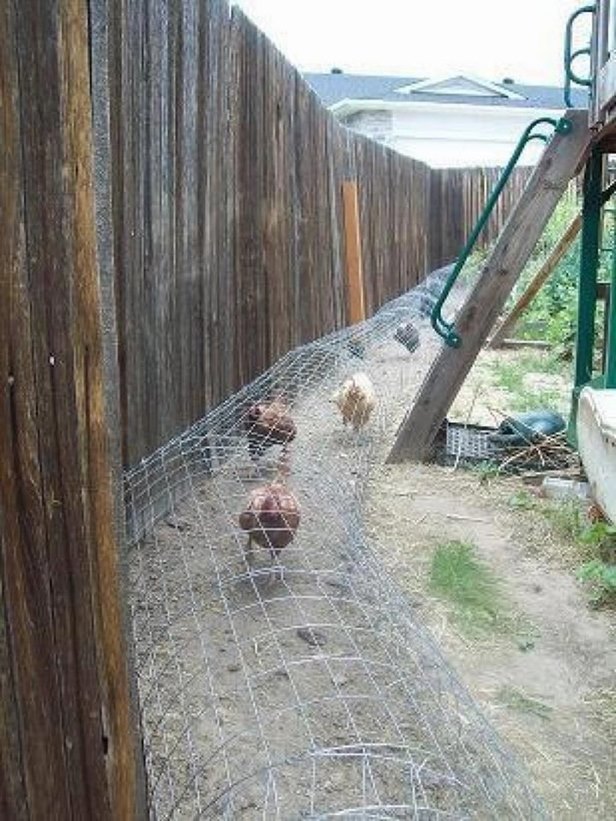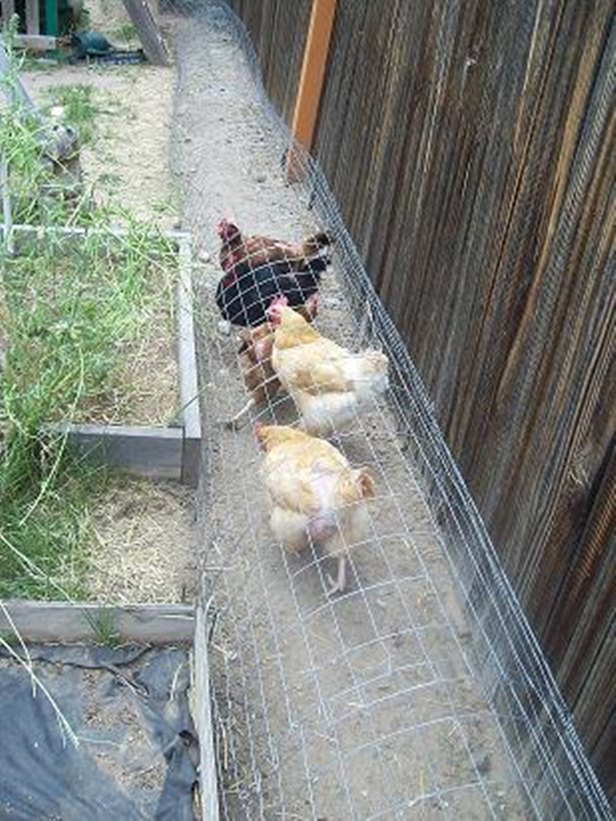 Sound strange, and think it will your gardens? Maybe, but if you have this DIY tunnel for the chickens, you can have them working in your garden while being free at the same time. It helps in keeping the garden healthy without destroying the flowers and vegetables. It benefits more, agree? Let's see some inspirational ideas around the web.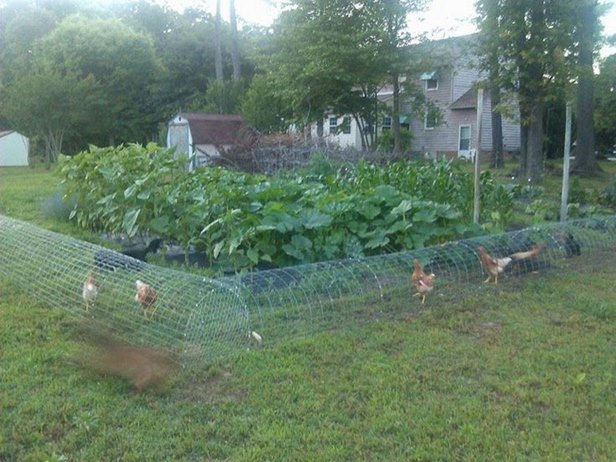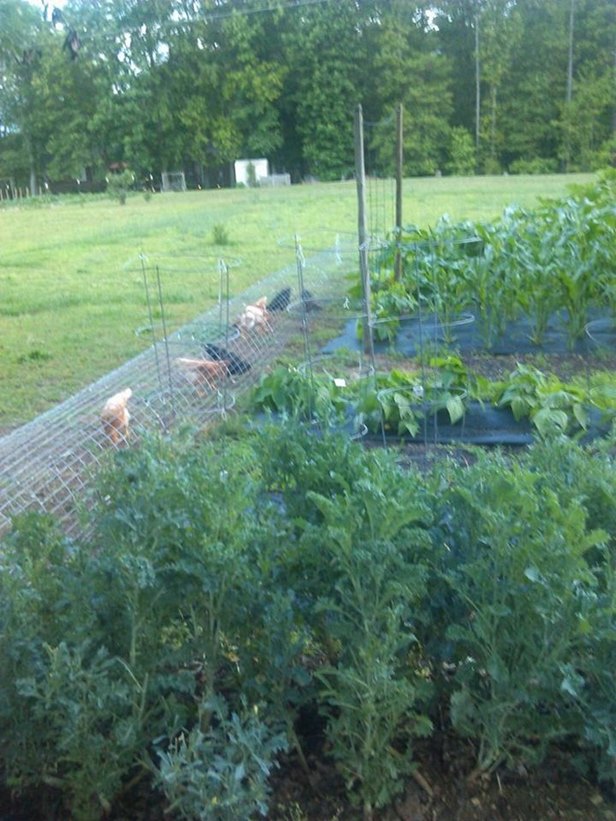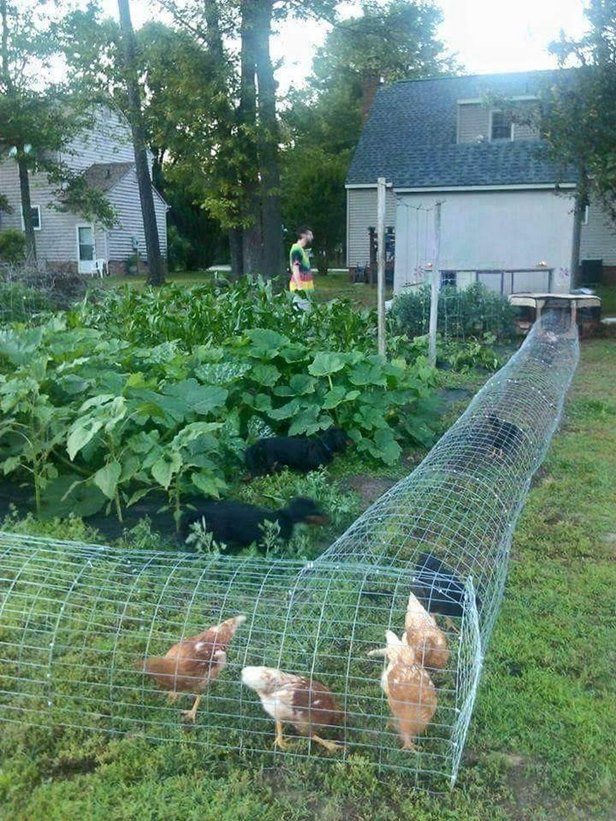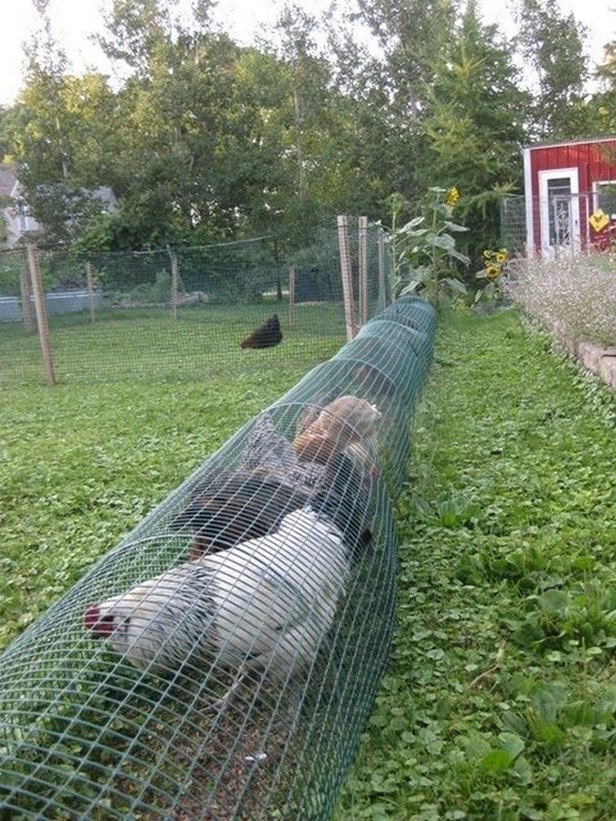 Image: Google Search
Get started after checking the images above which will surely help you to set up the useful and basic structure, an ingenuous way to keep the chickens busy and your garden free from harmful weeds and bugs.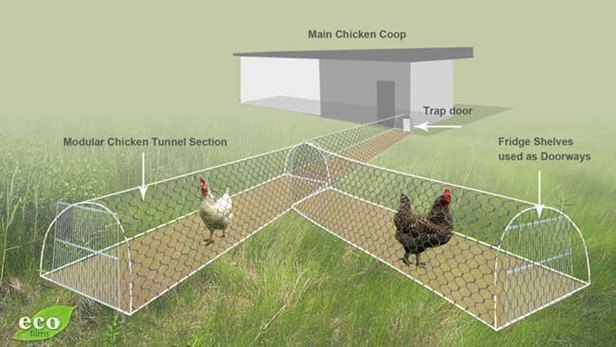 This modular is clear enough to construct one on your own, with wire, PVC or wood frames and nets. Bruce Morgan the Chicken Tunnel guy explains his system on ecofirms, let's learn more details together via this link, and don't forget to check out DIY Backyard Chicken Coop Plans..