The bows can be attached to headbands, hair clips, dog collars, book bags, whatever you want to hot glue it to. They are super easy to do and obviously the color choice is up to you. Here are three different sizes of Large, Medium, and Small. They are all three made the same way, just different stitch counts, so If you have a different size you would like to tackle, just add or decrease the stitches in each section! Lion Brand Yarn was used to make all of these bows.
You may love: Crochet Shark Hat Free Crochet Patterns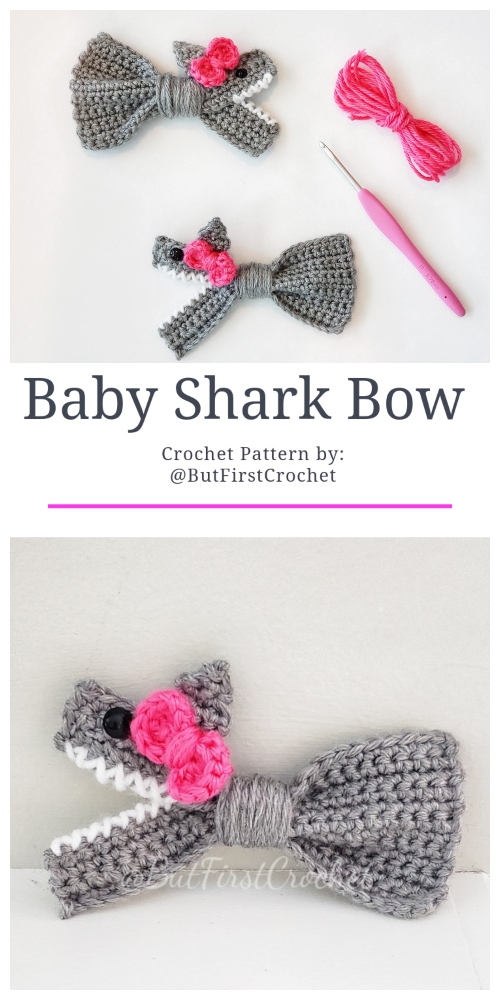 Click the link below to get the pattern, if you know how to change, there is a similar pattern below to crochet the bow, but without openings.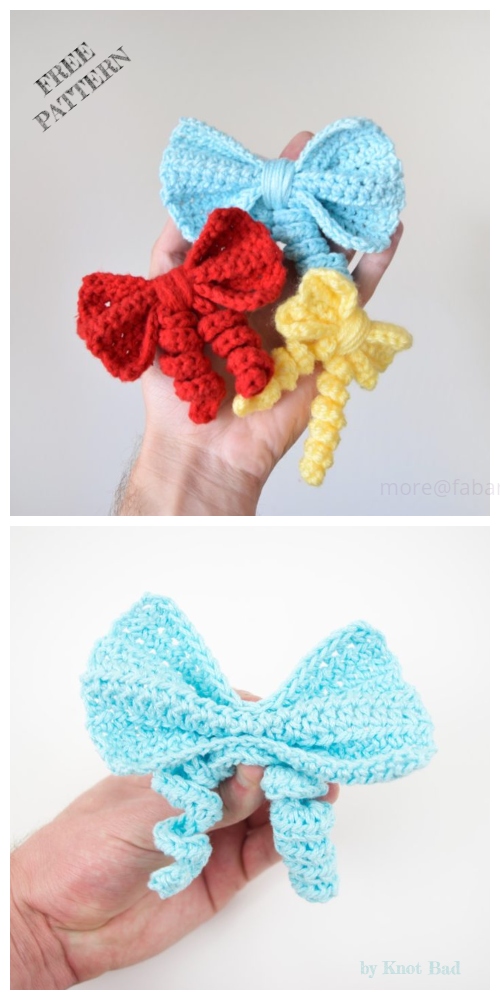 Click the link below to get the free pattern: