We have so many crochet hat projects for ladies and kids, Circle Crochet Cardigan; Crochet Shawl Patterns, Crochet Cardigan Sweater Coat Free Patterns and more that you can check them out. You may love this little crochet addition to your hats to keep you cozy and fun. Today we are going to share this crochet Pom Pom Hat for fashion ladies. They are easy to crochet with 1 ball of yarn, since cold weather is coming and the thick yarn and pom pom will keep you warm in this winter.
You may also love: Crochet Girl's Sun Hats with Pattern.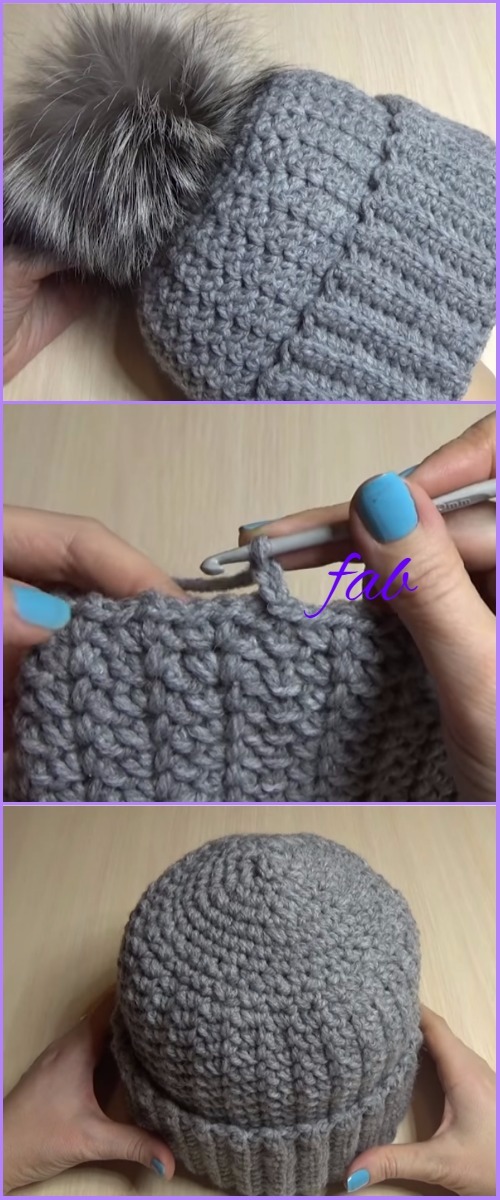 Learn how to crochet your own with the video tutorial here: Women's warm hat Crochet, and you can check out the Crochet Spiderweb Hat Free Patterns, too.