Crochet Vintage Fan Ripple Stitch Blanket with 2 popular stitches in one! Learning new stitches can also be fun and exciting, like the Crochet Waffle Stitch Free Pattern; The Crochet Spike Stitch. And even beginners can learn them quickly Here is another beautiful and beginner friendly new stitch – vintage fan ripple stitch. It is a beautiful pattern that looks far more complicated than it really is. You can choose to make it in one color if you wish, I do love the many colors in this afghan because of the way it shows the waves. This gorgeous blanket is another great way to use left over yarn. The tall fan look just make perfect ripple for next line. Once you master the technique, putting a blanket together with this stitch is actually fast.
You may love: Starlight Baby Blanket Free Crochet Pattern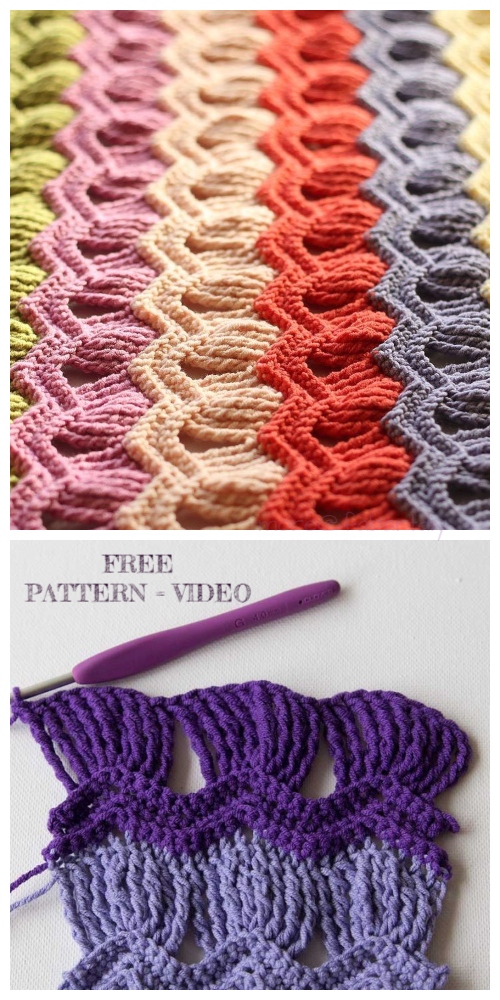 Who says new learners cannot show off? This is the perfect stitch for learn and crochet new blankets that looks a little fancier. You can easily change colors, creating your own design.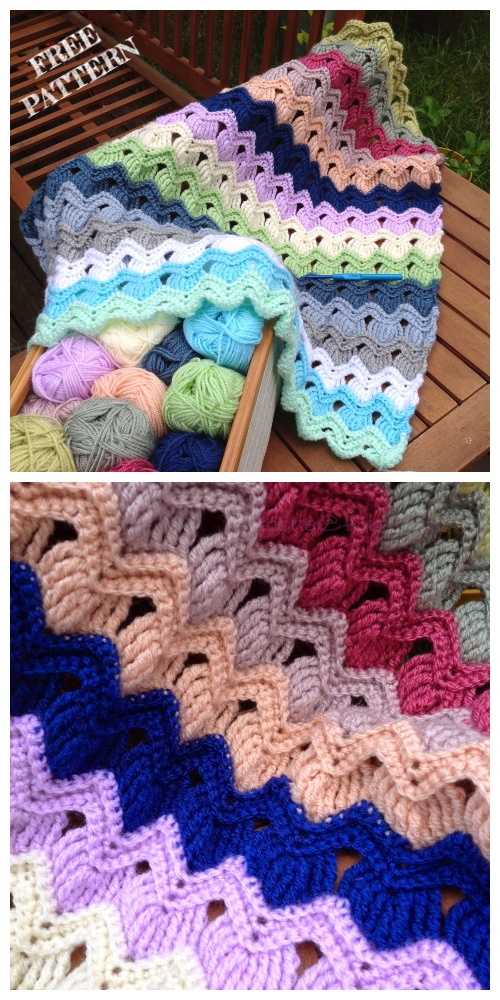 And try to use bright use and mix with the fun, get this free pattern here: Crochet Vintage Fan Ripple Stitch Blanket, and don't miss out our collection of Crochet Baby Blanket Free Patterns.
Here is a video tutorial for us beginners to try.
Video: B.hooked Crochet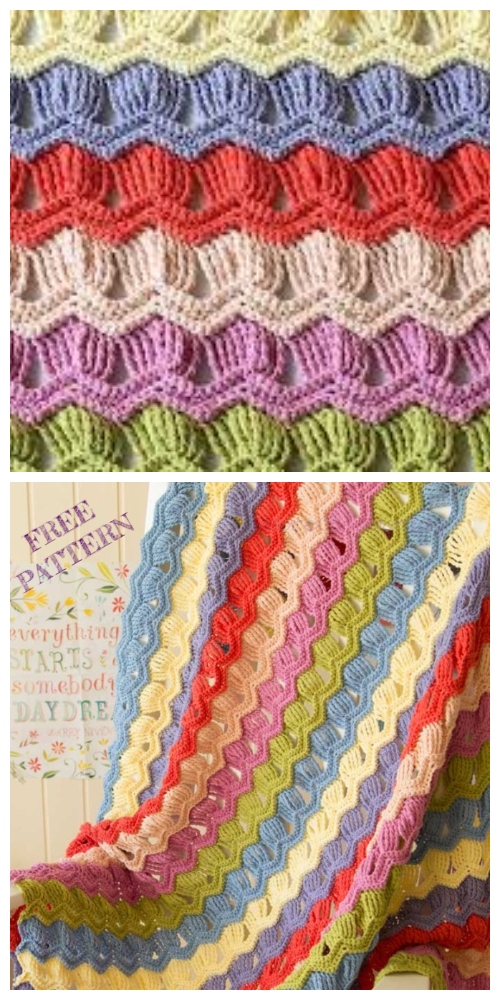 Some of us prefer written pattern, and here it comes. You can get the detailed step by step tutorial via the link: