Round 3: Crochet cluster stitch for 3rd round as Bella Coco does.
Round 4: Edging, using double chain for 4 sides and triple chain for the 4 corners.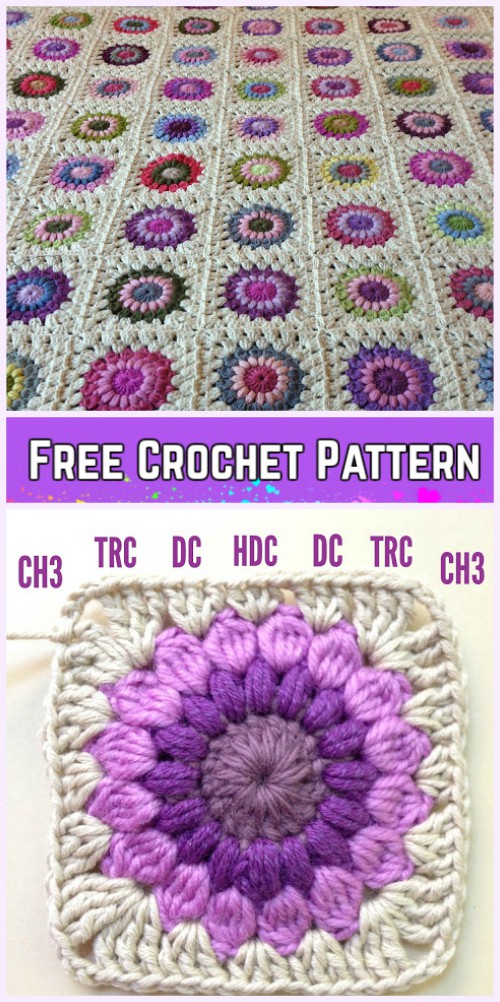 Bella Coco has the very detailed tutorial on crochet the edging to make it square, but if you are experienced in crochet, you can change any edges you love.
Video: Bella Coco