You will love this fancy, cozy, colorful Crochet Spiral Socks Boots Free Pattern! It is said to be socks, but are good house slippers, too. We have a lot of crochet slippers free patterns for kids and adults that you won't miss out. Begin at the heel and quickly work your way up the leg and down to your toes. This pair of sock slippers will be eye catching, fun to make, even more fun to wear! This spiral sock is worked with two colors from the middle of the heel in an increasing spiral. After that we work the leg and the foot. Most of the sock is worked in double crochet or linked double crochet. It is best to get familiar with those stitches before trying them on this sock.
You may also love: Crochet T-Shirt Yarn House Slippers Shoes Free Pattern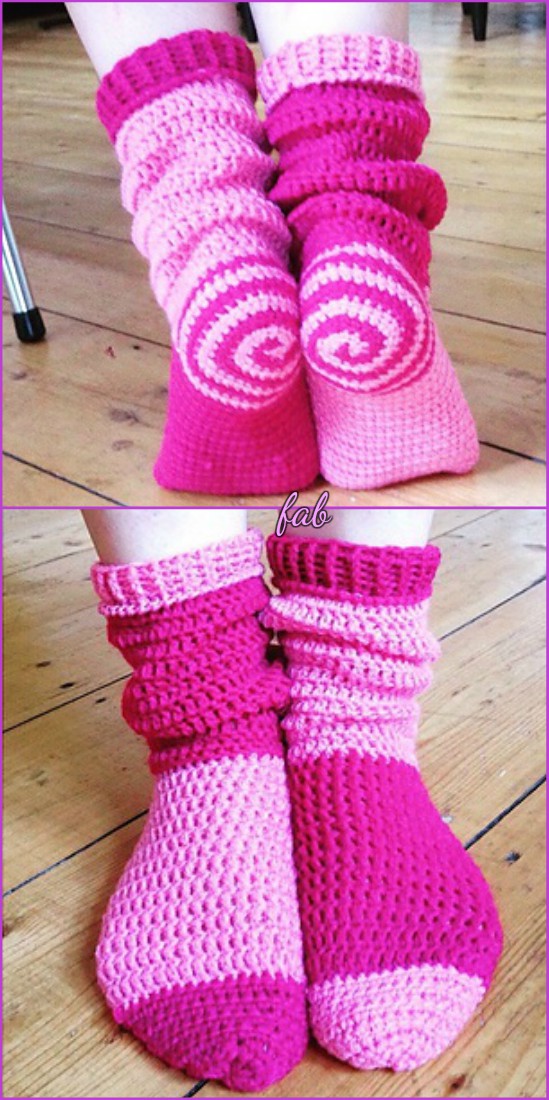 Spiral Socks Free Pattern by Ooh I love it!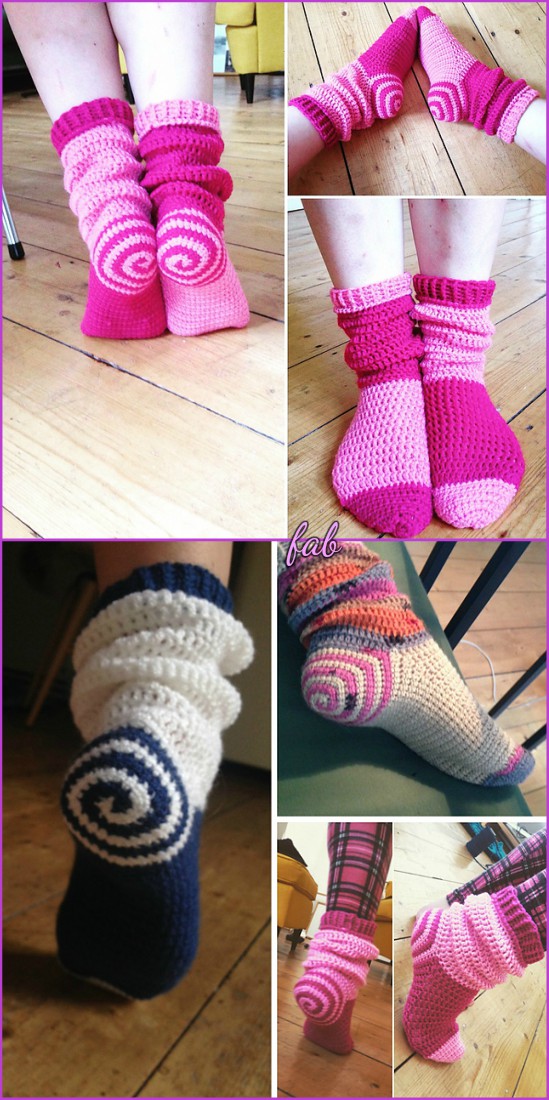 Spiral Socks Free Pattern by Ooh I love it! And also check out 5 Crochet Hexagon Slipper Boots Free Patterns
Crochet with unisex yarn colors for the whole family.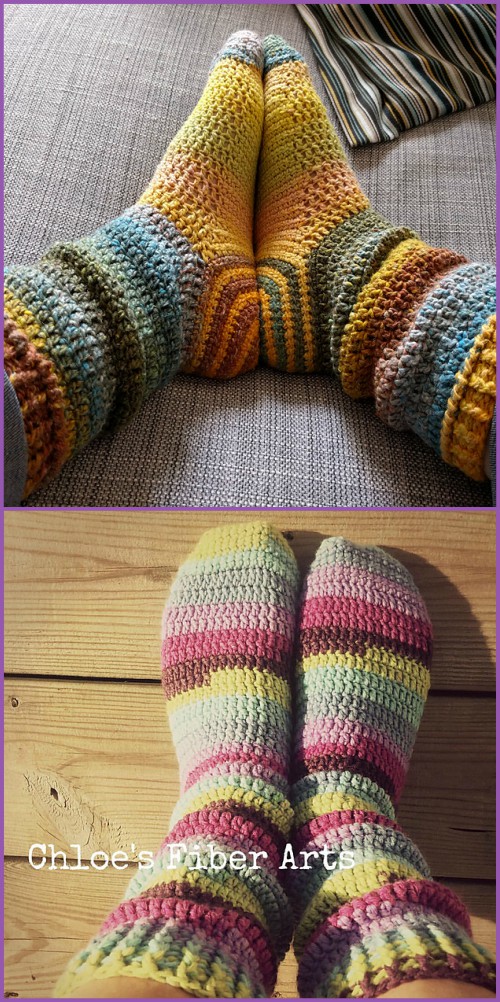 Spiral Socks Free Pattern by Ooh I love it! And also check out DIY Crochet Women Slippers Shoe Patterns Round Up