It is the time of year for warm crochet wear, and they are good for all year around, especially here in California. I do recommend to crochet with Canon yarn for softness, crochet vests and shrugs are good choice for this season. Cardigan is for sure one of the best choice for ladies no matter as casual or work outfit.  This crochet Solomon's knot stitch shawl is a perfect choice to make decorative outfit for the warm and hot weather. Solomon's knot, also names lovers knot, is the most common name for a traditional decorative motif used since ancient times, and found in many cultures. If you saw my previous post of crochet flower for shawl or coat, you may be wondering how to make the main part of the shawl? Here it comes– the Solomon's Knot Crochet shawl. It is such a simply beautiful, delicate stitch. Its open-airiness is the perfect accessory for those too-hot days of late spring and summer.This knot crochet is a perfect choice to make decorative outfit for the weather in early Spring, not too hot nor too cold.
You may love: Crochet What You Love Shawl Free Pattern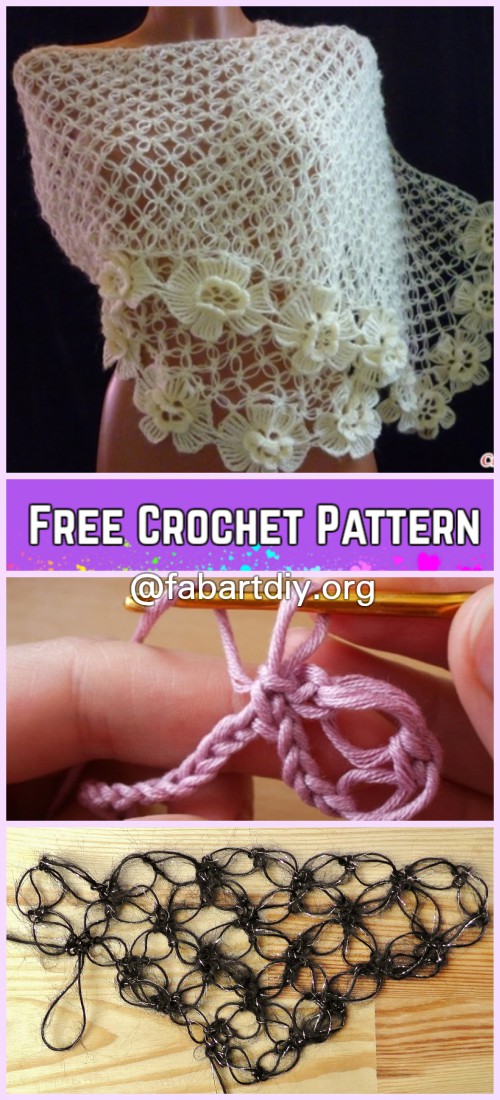 Click the link here for the picture tutorial: Basic Solomon Knot Stitch Crochet Free Pattern (Video).
Video credit: Woolpedia DE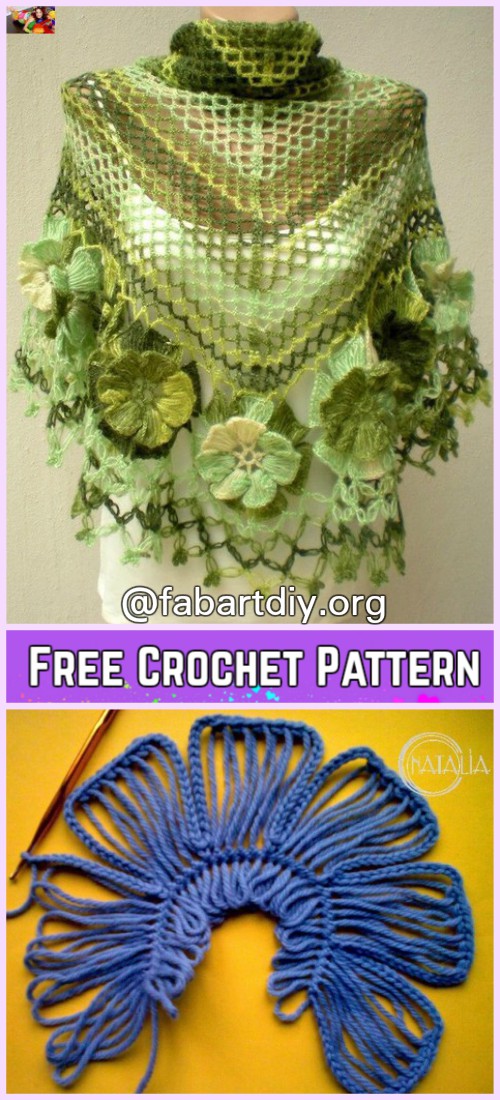 Click the link here for the picture tutorial: DIY Crochet Flower with Crochet Fork and Hook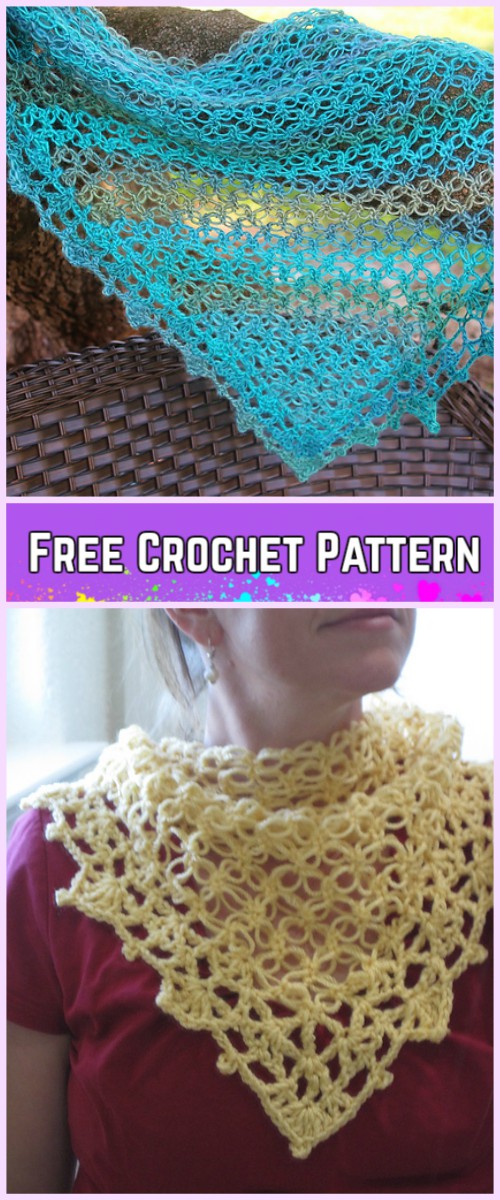 Click the link here for the written pattern: Solomon's Knot Shawl Edging by Cirsium Crochet