Crochet Soccer Ball to celebrate the FIFA world cup for all the soccer fans. Crochet toys can be fun for crocheters, even you are just starting to learn. And if you know the basic crochet skills, you can follow the tutorials to crochet hexagons and pentagons and join them together to crochet the soccer ball for the world up season. It's different from Amigurumi, using easy motifs in white and black yarn, stuffed with fiberfill. The pattern is easy to follow, ideal for beginners. Finished size: approximately 12 x 12 inches. If you know different versions of crochet hexagons, you can simply use 20 hexi and 12 pentagons to join, too. And I also have Crochet African Flower Soccer Ball for your reference. You can also change it to single color to make a cuddle ball for little hands, too.
You may love: Super Bowl Nail Art Designs
Click the link below for the free pattern:
Click the link below for the free pattern:  African Flower Soccer Ball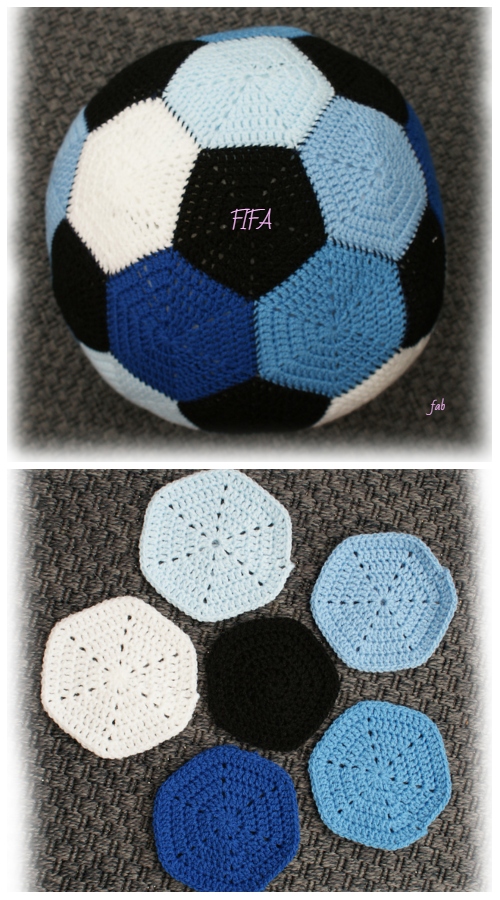 This pattern makes a Football (Soccer Ball) that is 41" in circumference as well as a size alteration.