Keep home organized is one sure thing that challenges our daily life. I have shared  many ways to organize the  bits and corners of home, and I do love Ways to Organize Your Office, and Ways To Organize Your Closet and Drawers. This is special project to crochet organizer for jewelry or small stuffs around home, which can decorate room as well. It looks beautiful and soft with crochet bedding in matching colors. in a romantic style with shells and 3 leafs and a rose on the lid. Anna from Darknesta shares with us a really sweet crochet project – a little box cute and fab enough for your vanity, keep your jewelry organized. If you want more crochet projects to organize your home, do shot the link here for more crochet basket patterns.
You may love: DIY Beautiful Jewelry Stand from Plastic Bottles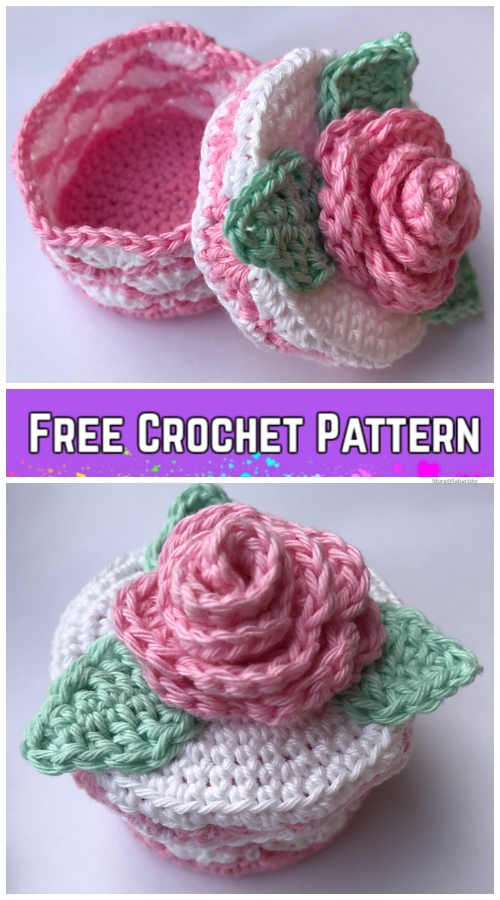 There is another beautiful pattern in Japanese but fully charted using standard knitting and/or crochet symbols.