I love this chunky crochet puff loop scarf, which looks so distinctive and stretchy for neck warmth. Still remember the bobble stitches we featured before which is good to crochet necklace even for Summer wear?  There are many variations of the puff stitches. And this triple puff makes the puff stitches simpler to crochet with fabulous texture. too.  Puff stitch is one of the most versatile stitch that can be combined with different colors in one project. The puff stitch is related to the popcorn stitch and the bobble stitch which pops out on both sides of the work, meaning the back of the work looks pretty much like the front.This crochet stitch creates is beautiful and quite thick so it can be used for scarves, hats, blankets.
You may love: Crochet Puff Stitch Flower Blanket Free Pattern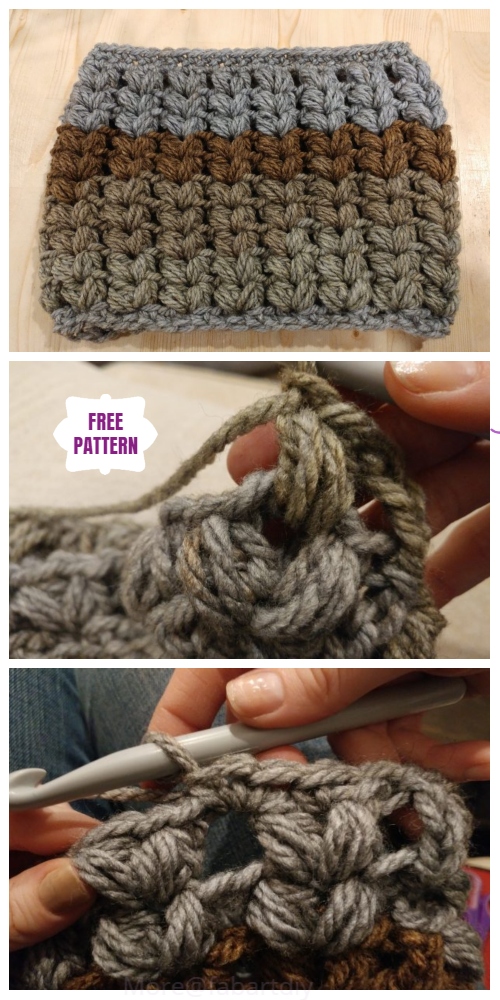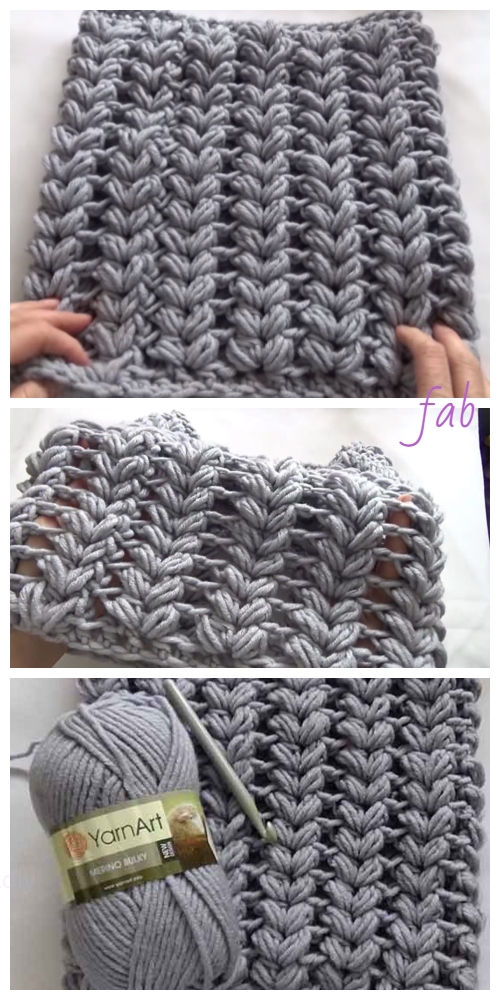 Video tutorial: Mari Annet

The video tutorial below will show you how to make the v-shaped puff stitch and a simple scarf using this pretty stitch. Choose  soft and luxurious looking yarn so you won't get your skin irritated while looking great. And try to crochet with more stitches inbetween to wear in hot days, too.
Video: DIY Ideas – Tutorials – DIY Inspiration
You may also love to crochet puff popcorn stitch scarf as this one: