We have a roundup of more than 40 free crochet blanket patterns for babies (and whole family) which are popular in the DIY crochet circle. While California is turning green after the rain, and flowers are getting booming in the sun. It is time to crochet flower blanket for the spring and spend a lot of time browsing the terrific eye candy of great patterns online. This crochet Princessa baby blanket is just stunning. It is so clover to crochet with Origami skills with circles. you may need to pay a tiny bucks on this crochet baby blanket pattern includes step by step how to make and assemble this blanket. But we also included a video on this idea so you may figure out how you can crochet yourself.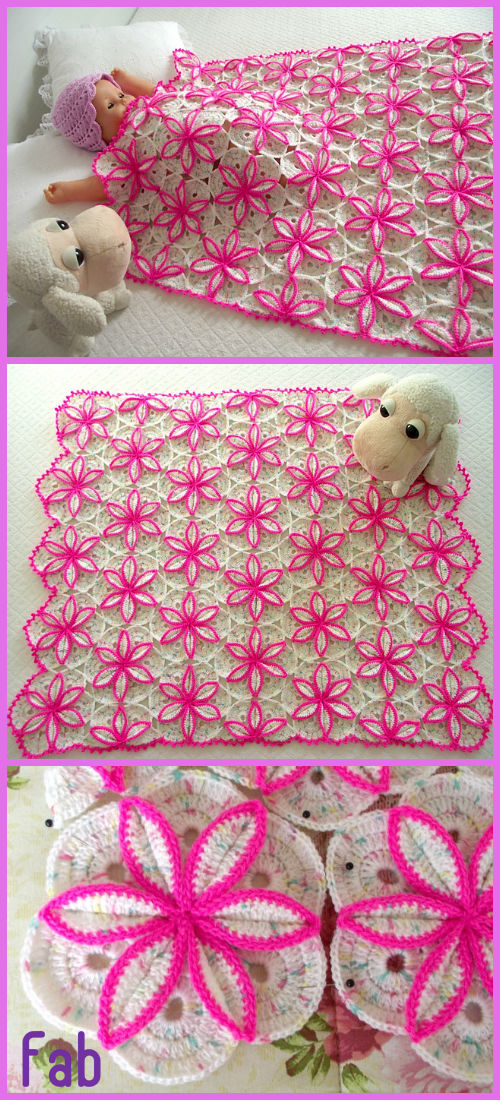 Princessa Baby Blanket Paid Pattern by LiliaCraftParty
Video: oana's crochet channel
You may love this crochet flower blanket.