They are all so cute and not only boys but girls will love them so much. We have a lot of Amigurummi toys with free patterns before, and you will be amazed with this crochet caravan as I am when I first saw it! Amazing!! Projects like this make you wonder just how beautiful and creative handmade world may appear from time to time. Greedy for Colour did an absolutely fabulous work with its' caravan project. This looks like a great trailer-warming gift for someone who has a cozy little caravan of their own! I found their caravan post to be one of the most inspirational for the crochet enthusiast. For this reason I gladly ask all of you to see the photos of their project and believe that it is something you have to try your hooks on. I personally think that the pattern itself is not as important, because clearly this project can be done in lot of different ways, but an idea is as impressive as it ever gets.
You may love: Crochet Airplane Amigurumi Free Patterns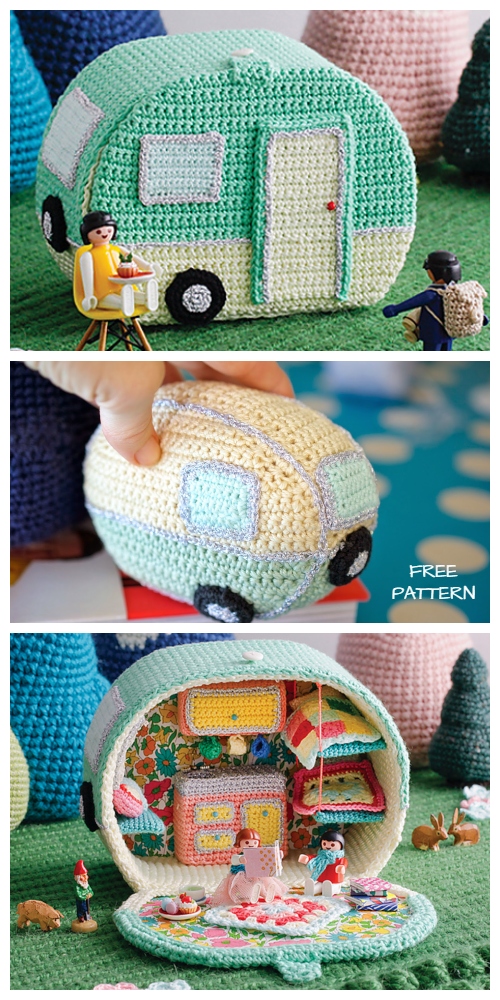 Click the link here for free pattern:
How to Crochet a Mini Vintage Caravan!!!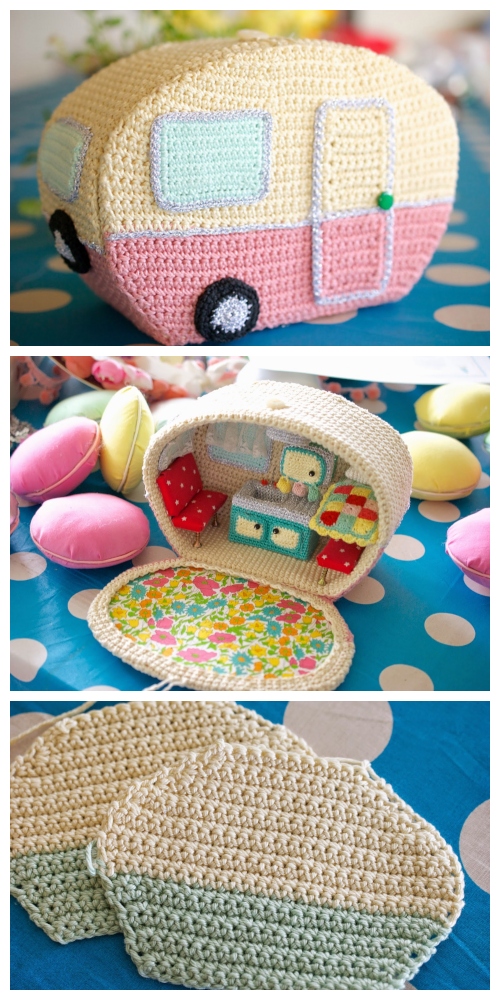 Click the link here for free pattern: