We have some crochet ideas that is not simply crochet with yarn, such as the Crochet Flowers with Buttons, Crochet Pop Tab Flower Free Pattern, Crochet Illuminated String Light Rug, and today we are going to share another fun and easy tutorial on how to crochet a flower with bead. She RU studio shares this Crochet Mini Bead Flower String Tutorial which is slow and easy to follow, let's see how we can crochet with the video below: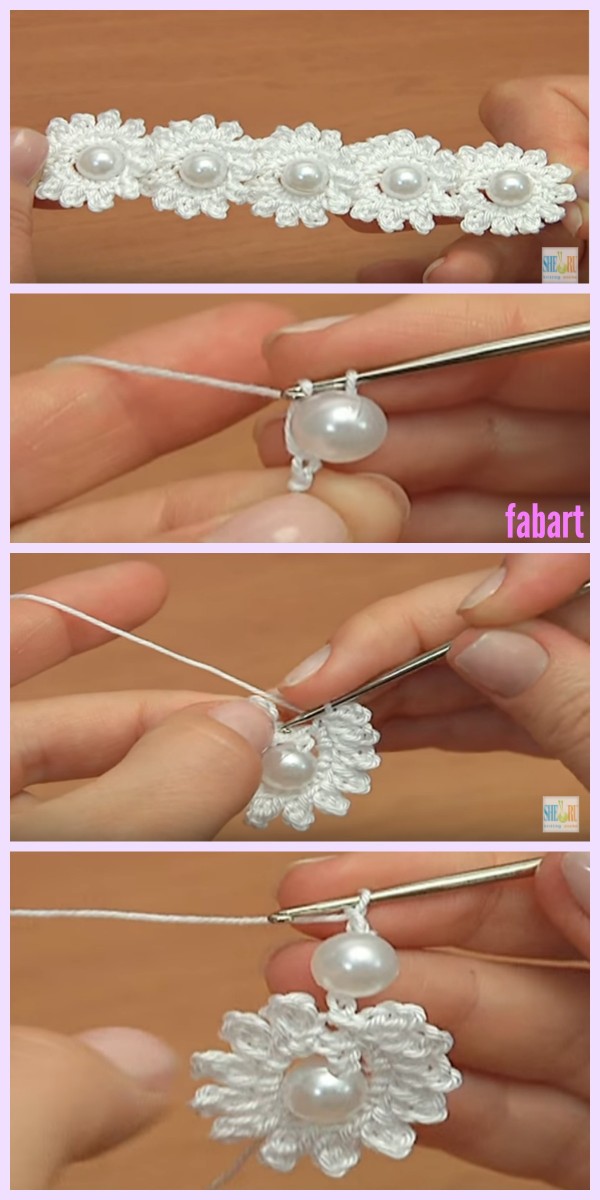 How to:
Make a slip knot on hook.
Chain one, remove hook from the yarn, pull yarn through the bead, chain one to secure.
Chain one again, then chain five, pull your yarn into the first chain stitch to form half ring
Chain five on the other side of the bead and make a slip stitch through the first chain stitch to make the ring.
Chain one, and start your 2nd round with any petal design you like
To start the second flower, chain one and pull your loop up. Remove your hook and pop on your bead. Pull your loop through your bead and chain one to secure.
Video: Sheruknitting