Handmade Crochet blankets can be another warm addition to your home and bedding? I have shared 40+ DIY Knit & Crochet Baby Blanket Free Patterns you can check them out. The granny square has been around for decades, and with good reason! It's the most versatile pattern out there and it can be used to make anything from afghans to gorgeous garments. And I never thought of joining the squares in angles to make it more unique and beautiful, crochet any length as rugs, table runners or blankets, and even as edgings only.
You may love: Crochet Pandora's Box Blanket Free Pattern-Video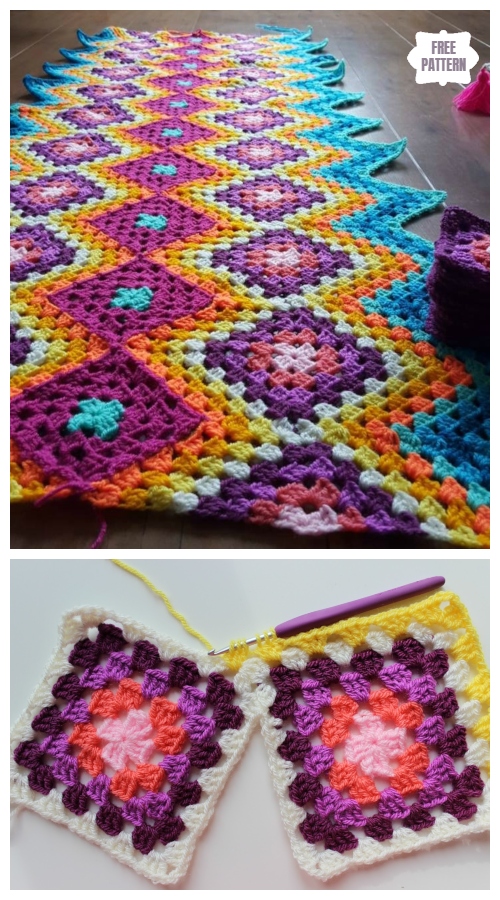 Click the link below to get the free crochet pattern, be aware that there is English pattern available but in UK terms.