If you are looking for crochet thin coat or cardigan for your outwear, you will love this Long sleeved, hooded Bouvardia Hooded Jacket in granny stitch for your wardrobe. The other fabulous collection of Crochet Circle Cardigan is for sure one of the best choice for ladies no matter as casual or work outfit. Layered over dress or shirts, it will make you look absolutely stunning. Cardigan is a must have timeless piece for ladies including little ones that become wardrobe staples. It is the time of year for warm crochet wear, and they are good for all year around, especially here in California. I also recommend Women Cable Knitted Sweater Cowl Vest which is one of my favorite for spring and Autumn wear. And don't forget to check out our collection of  Crochet Rainbow Hooded Cowl Free Pattern if you love bright colors just as I do. The Bouvardia Hooded Jacket from Spotlight is absolutely awesome! The hood is large and made in the recommended material, the quality is great! With the rights colors and with this stitching, this pattern can be used to make beautiful jacket perfect for any occasion or simply casual.
You may love: Crochet Princess Cardigan Free Pattern – Video
Supplies:
11 x 100g balls Moda Vera Bouvardia
6.50mm crochet hook or size needed for correct tension
Stitch markers
Scissors, yarn needle, tape measure
Sizes: Small (Medium, Large)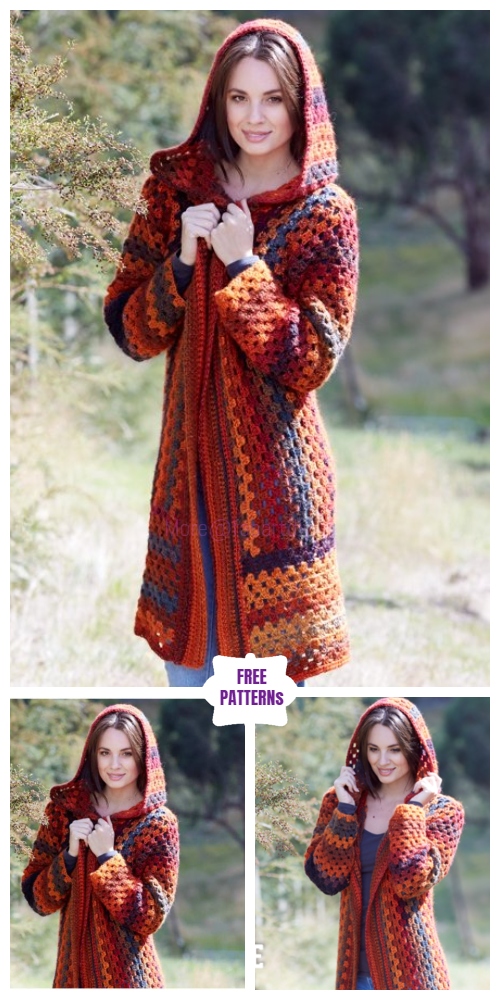 Click the link for free pattern: BOUVARDIA HOODED JACKET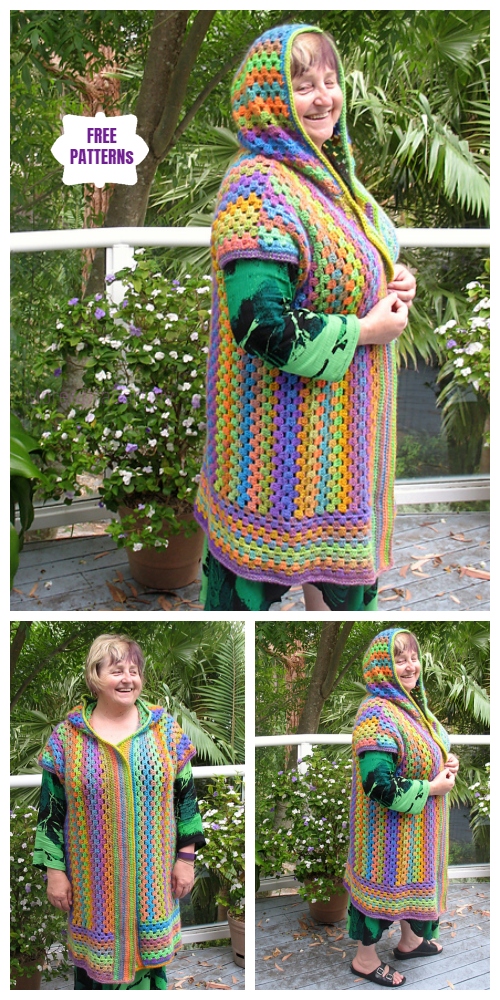 And it looks just perfect with short sleeve vest, too.Click the link for free pattern: BOUVARDIA HOODED JACKET.