Butterflies are one of the most unique and mystic creatures that we love a lot, no matter what ages we are. I have shared different versions of crochet 3D Butterflies with free patterns you can check them out. I also have so many butterfly crafts on our website. The collection of DIY Butterfly Nail Art Ideas are fabulous to nail on during Spring, the Beautiful Butterfly Cake designs are full of surprises and will be brilliant for any party treats. The butterfly chandelier collection will be so fabulous to decorate your home for your kids and yourself. Crochet flowers are another preference for many crocheters to start for Spring, too. But have you ever try to combine flower with butterfly in one? I never thought of it unless I saw this flower butterfly, so fabulous looking for decoration or accessory. I believe that most of us are going to handle the project fairly easy and without any problems.
You may love: Butterfly Chandelier Mobile DIY Tutorials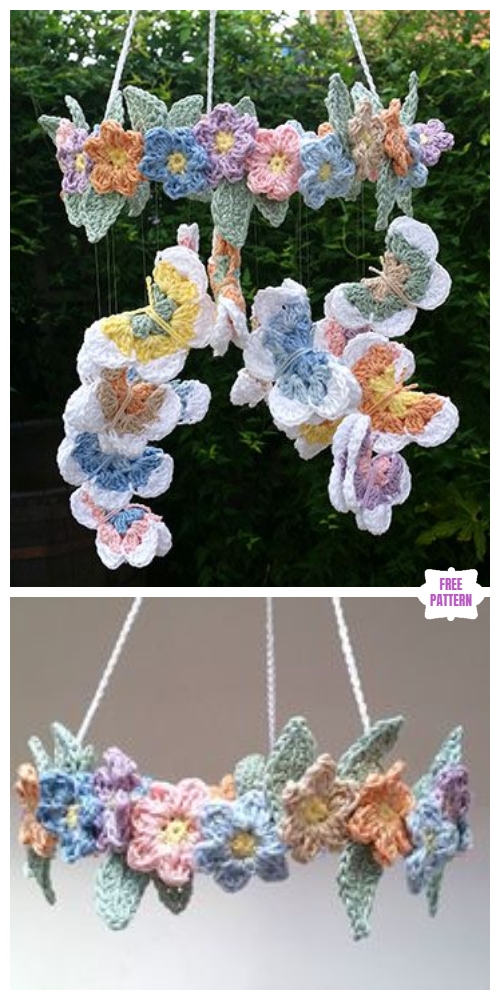 Click the link here for free pattern: The Crochet Butterfly & Flower Mobile – Ta-DAH!
, Be sure to check out
other butterflies free patterns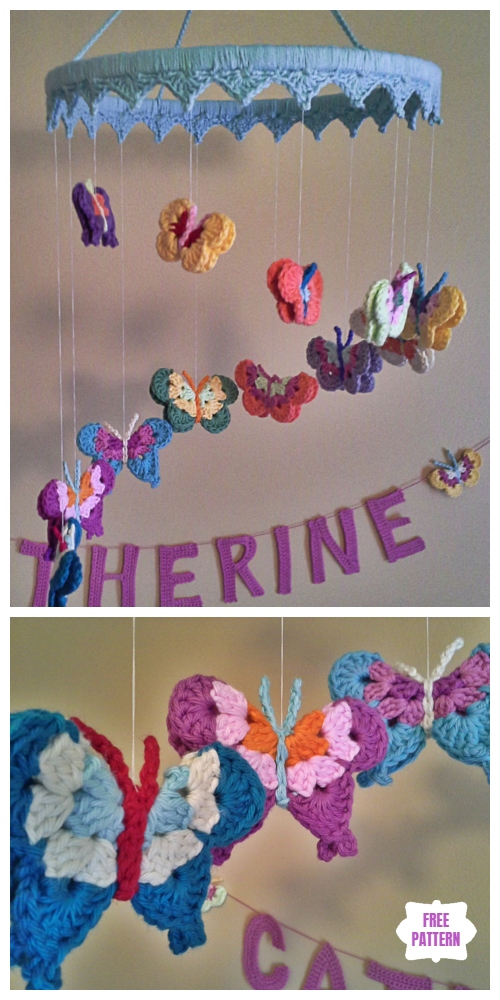 Click the link here for free pattern: Butterfly Nursery Mobile