Our eyes wide open as long as we heard word fairy, as my daughters are so addicted to fairy projects. We have Stone Fairy House Tutorial, Fairy Garden Ideas and Projects, Mason Jar Fairy Lantern Tutorial (Video), and now these crochet fairy house teapot cozy, not for them this time, but for my friends who love hot drinks in the morning and coffee time in the afternoon. This tea pot cozy fairy house made us instantly reach for the hook and go sorting through the yarn scraps to make this. This looks complicated but actually is just made from simple shapes, easy stitches, and a bulky yarn so it crochets up really quickly. We've yet to try this one, it may take you 1 to 2 days to complete but it worth the efforts.
You may love: More DIY Crochet Tea Cozy Free Crochet Patterns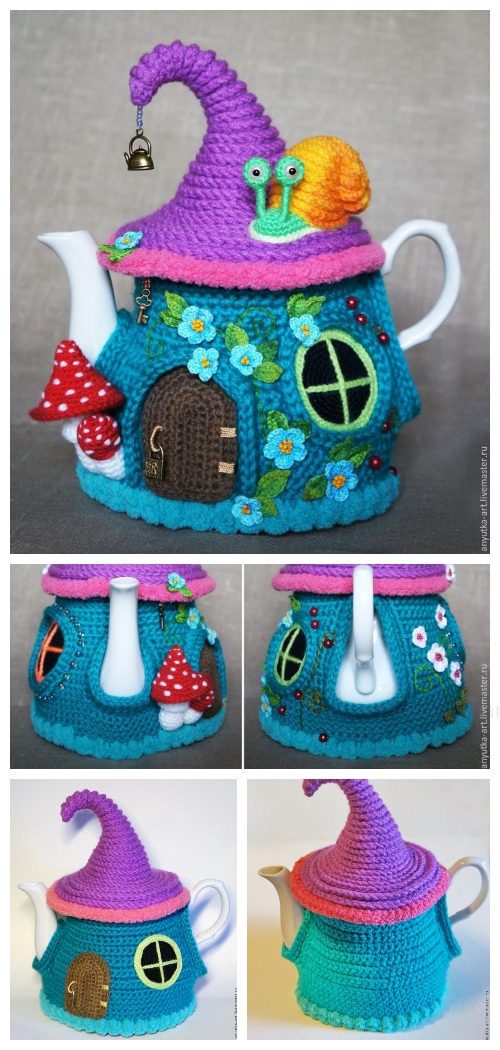 You can get the free pattern on live master via the link here
, and the English version free patterns via
Fairy House teapot cozy by littlemju
.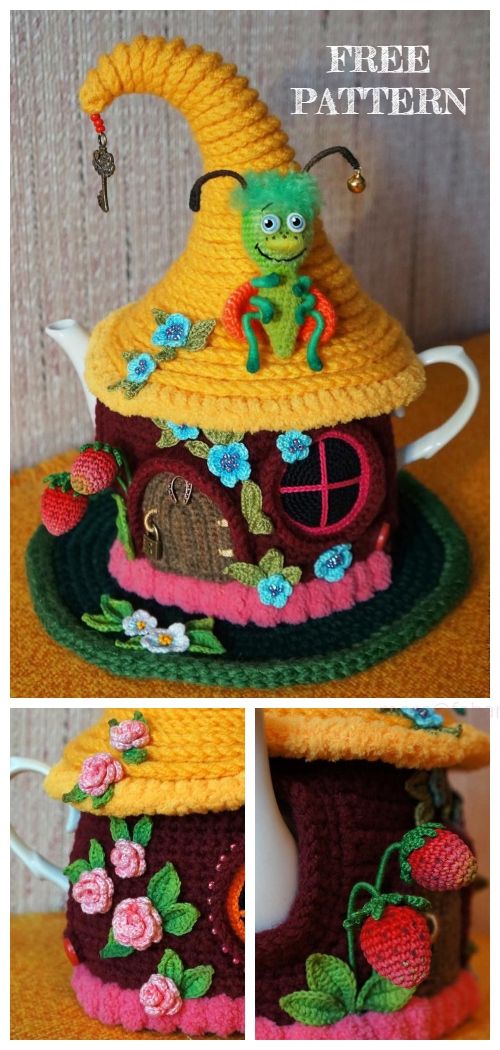 You can get the free pattern via live master again fairy tale house. Not a big tea drinker? Instructions provided for how to make this any size you need so perhaps you could just use it for a novelty hat! Or make a base and stuff it for the kids to play with.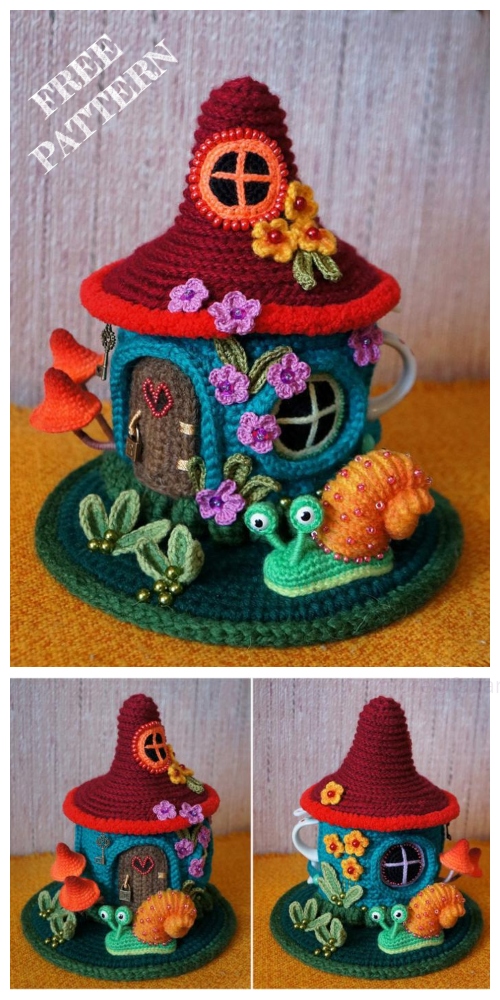 The pattern is in Russian, and if you fegure out the pattern in English, tell us and we would love to link to your source, too. Here is the original pattern link: fairy tale house.