Decorate with these Day Of The Dead Skull for the coming October! It's ripe the October, and Halloween crafts and decorations is right on the way. Don't hesitate to check out our fairy pumpkins, and so many Halloween decoration ideas and party treats that you won't miss, just click the link and you will get inspired for your Halloween party more exciting this year. The easy to DIY Halloween decorating list is an fabulous collection that you should definitely go check out, The party snacks and treats and the ghosty lollipop design are just fun and spooky for any kids party. Today we are going to crochet something for Halloween, the day of the dead crochet skulls.
Celebrate on that day at your side? Check out the Healthy Halloween Snacks Recipes for Party.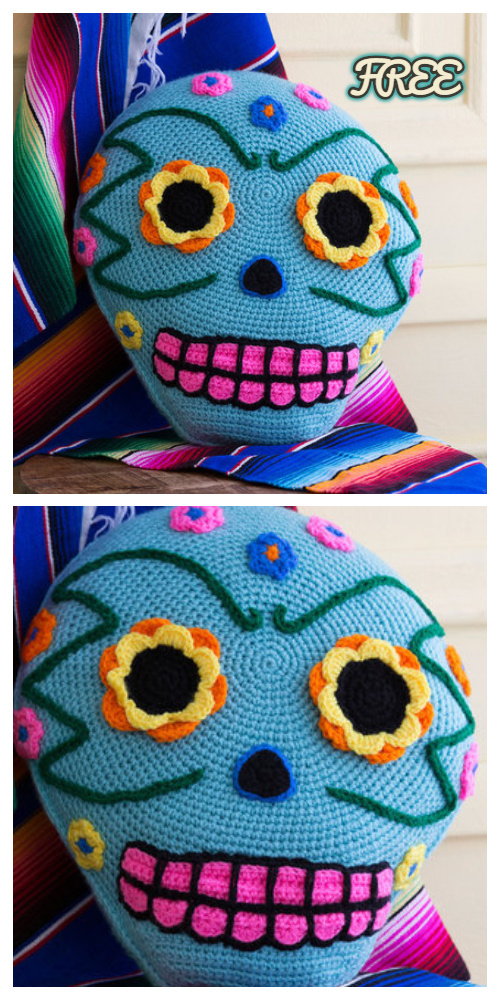 You can get free pattern download from Red Heart Yarns HERE. And if you are looking for pillow crochet, the DIY Adorable Crochet Lamb (Sheep) Pillow is right for a cozier winter.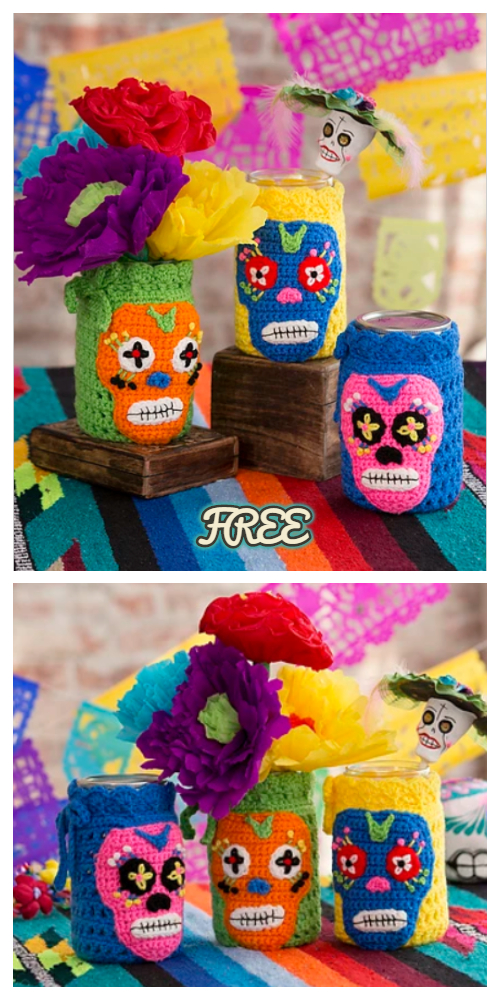 Crochet our festive jar cozies for Day of the Dead or to add a festive vibe any time of the year. They are perfect for holding treats, buttons, flowers or utensils at a party: Day of the Dead Cozies by Michele Wilcox
Day of the Dead is a Mexican holiday celebrated throughout Mexico, in particular the Central and South regions, and acknowledged around the world in other cultures. We can see many craft supplies here in California, too. The three-day celebration starts on October 31 (All Hallows Eve) and ends on November 2 (All Souls Day). There are parades down the street, many times, ending at the cemetery for more celebrations. It's not a day to be associated with death; but rather it's a day to celebrate with the living. Sugar skulls is one of the most common element we see for the day of the dead. And this fabulous pillow for Red Heart Yarns and it's a perfectly beautiful sugar skull that can be used for several seasons to celebrate.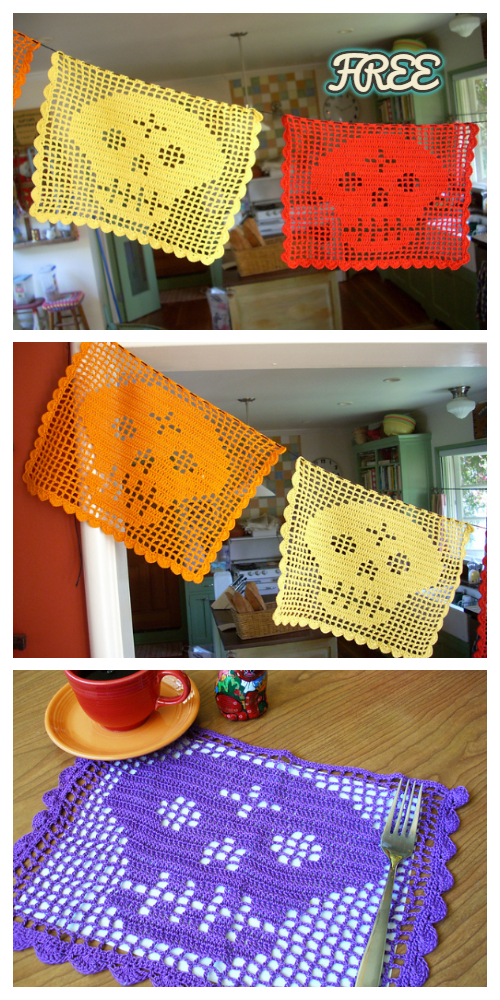 Click the link below to get the FREE chart: image: Michelle Moross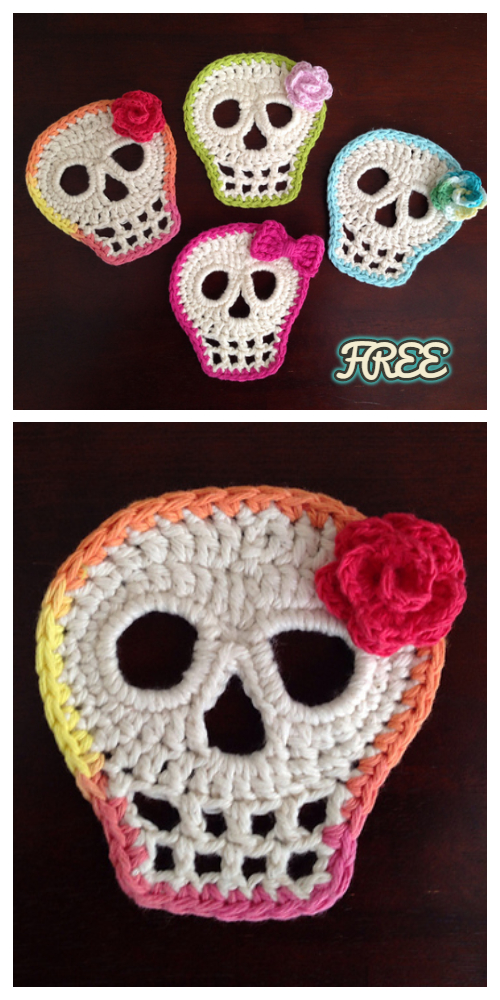 You can also crochet simple skull applique for decoration that day. Get the free pattern from Kristin's Krazy via this link: Day Of The Dead Skull. Don't miss out the favorite crochet peacock appliques.