Crochet can be such be such a addition to a ladies elegance, and you may need some BOHO crossbody bag for the coming warm weather. We have the crocodile stitch handbag free patterns with video before, if you love to try this scale looking stitches, you can check it out with video tutorial there. I am looking for some handbags for the breezy spring outing, The Crochet Tote Bag Free Patterns are just perfect for weekend shopping. While I still want something easy to carry with wallet and small stuff paired with jeans, and these BOHO bags works perfect, easy to finish, light, casual yet chic with tassels. Change the colors and add crochet flowers as embellishment would be an ideal spring accessory.
You may love more: Crochet Bag Free Patterns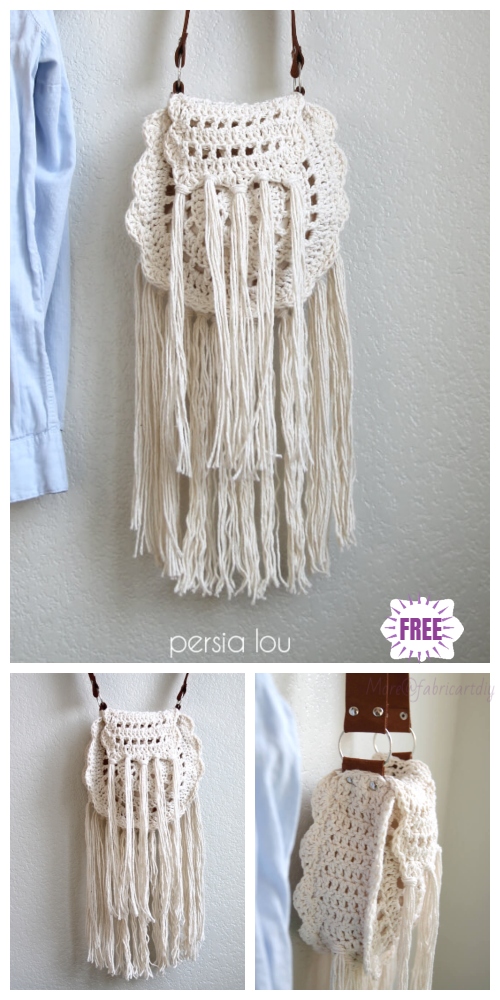 Click the link here for free crochet pattern:
With interesting construction and tons of texture, this "Urban Gypsy" boho bag pattern is loaded with bohemian charm! The size of this crochet purse is perfect for packing a wallet, a snack and a water bottle for your next music festival or farmer's market. It's built from a pair of squares and triangles which are easily sewn together before a strap is added. Pattern includes instructions for two strap options, a quick and customized crochet handle as well as a leather strap made from a thrift belt.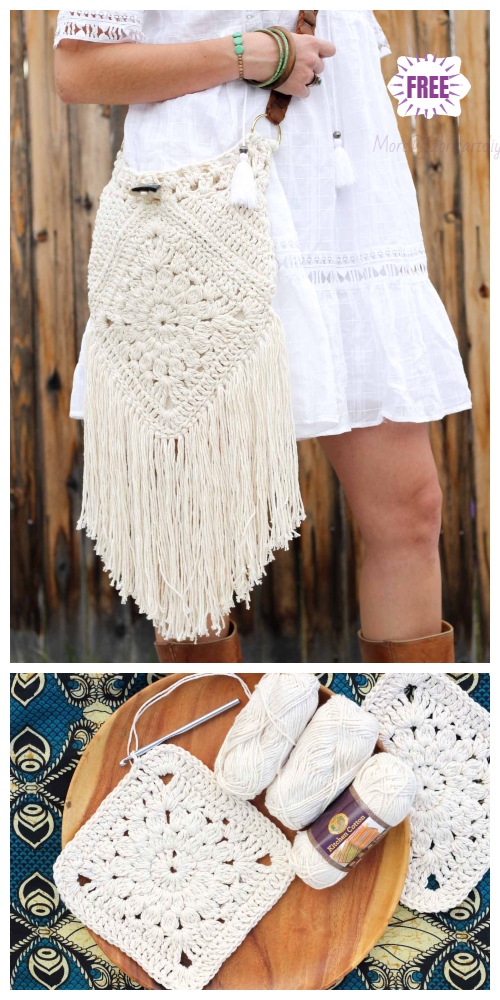 Click the link here for free pattern: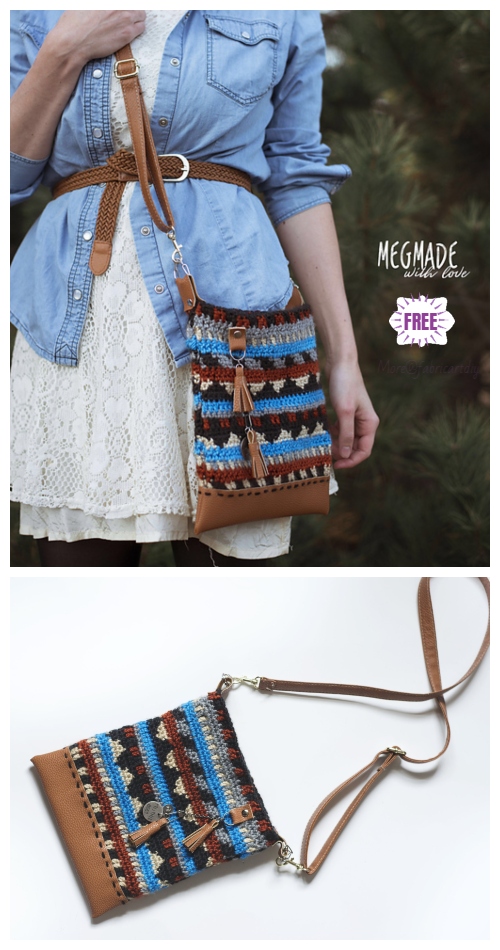 Click the link here for free pattern: