I have a lot of Amigurummi toys with free patterns before, and I would love to crochet some of these lovelies for them to cuddle up and decorate their room. These baby turtles are made using leftover or sample motifs from making other Heidi-critters. These instructions assume a knowledge of crocheting in the round. Create 2 complete hexagon motifs. One for the belly (I usually use a solid color) and one for the back. On the "back" motif, crochet an additional round of dc, but only do 1 dc in each corner. This will cause the motif to "cup" and give it some height (in comparison to the belly motif). You can join the motives to make your turtle bigger, or crochet 2 layers to make it fancier as following I have included all the pattern for African flowers in five and six sides.
You may love: Crochet Elephant Amigurumi Free Pattern with Video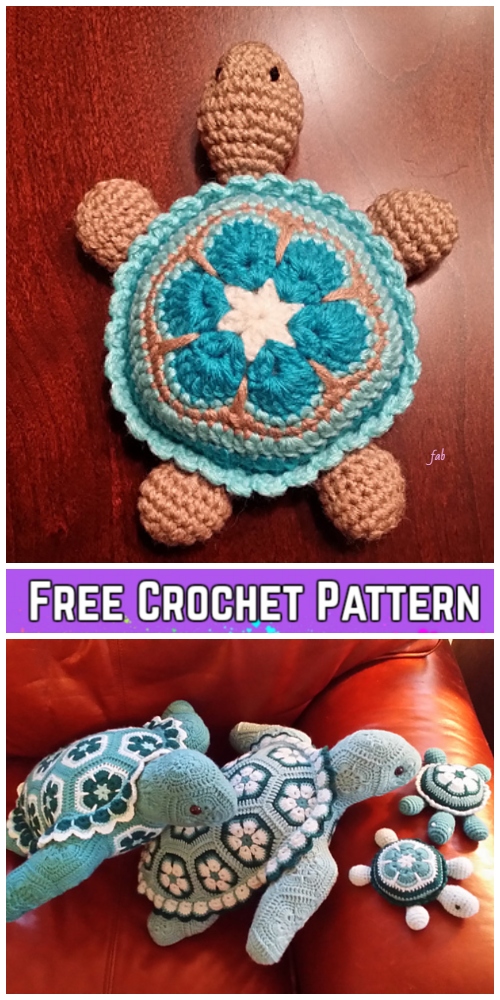 Click the link here for the free baby turtle pattern:
You can crochet single African flower motives and join them to make your turtle bigger as following.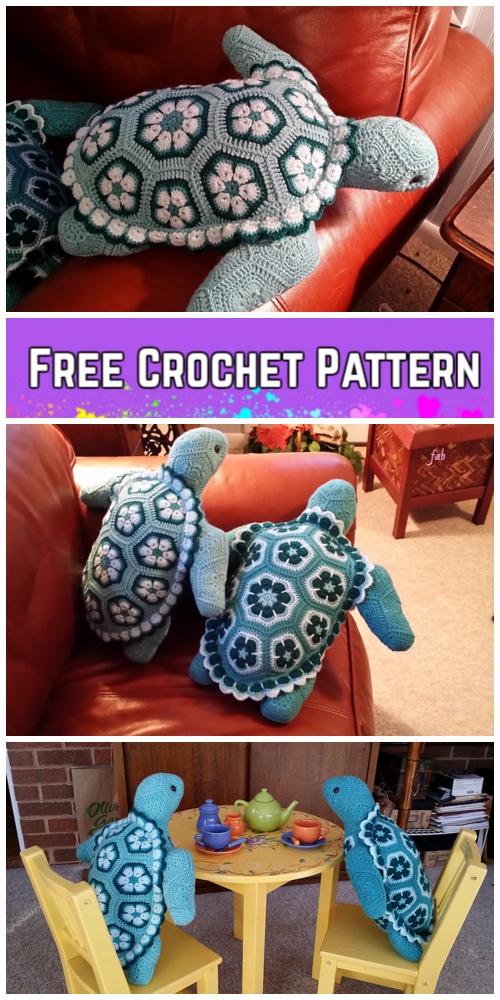 Image: Teal for Two (A Turtle Tea Party)