Time to decorate Christmas with adorable crochet poinsettia flower. Besides to buy fresh poinsettia from nursery store, crocheters can also working out this beautiful handmade Crochet Poinsettia Flower, too. This bright red flower is a great addition to any Christmas project. Try adding a group to a crochet tree skirt or a stocking. The elegant petals on this flower are very pretty. We have so many crochet flowers featured before that you can check them out. I do recommend the crochet 3D rose flower with edges. If you are looking for crochet delightful flower projects for your home this season, this will be the perfect choice. Carefully follow the video tutorials with patterns and you will be able to crochet them in just a small period of time. Enjoy.
You may love: Christmas Crochet Santa Bag Free Crochet Patterns
There are so many ways to crochet this festive flower, we collect 3 different ways for your guide with free patterns.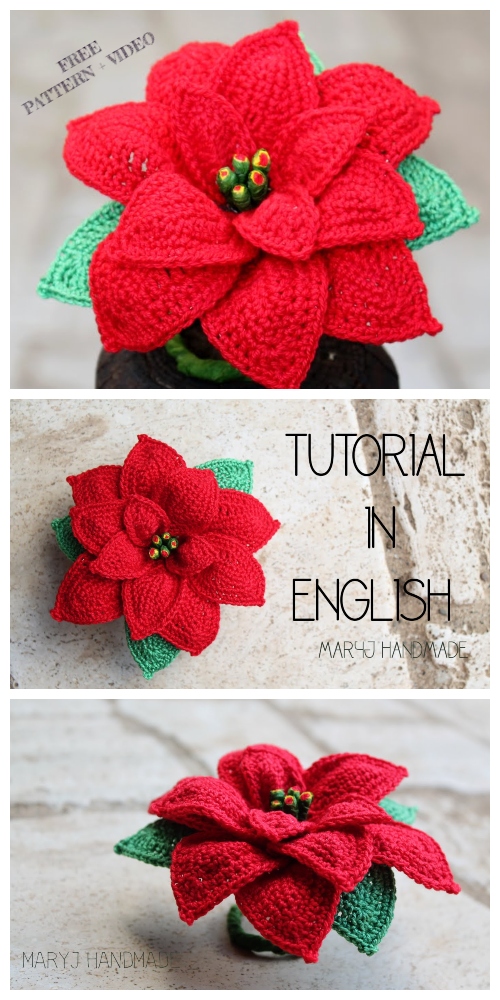 Get the free pattern here: Beautiful crochet Poinsettia by MaryJ Handmade
Mary J shares a fabulous video on crochet the beautiful Poinsettia Flower bouquet with all detailed tutorial to crochet and wrap around the floral wire. Here is how: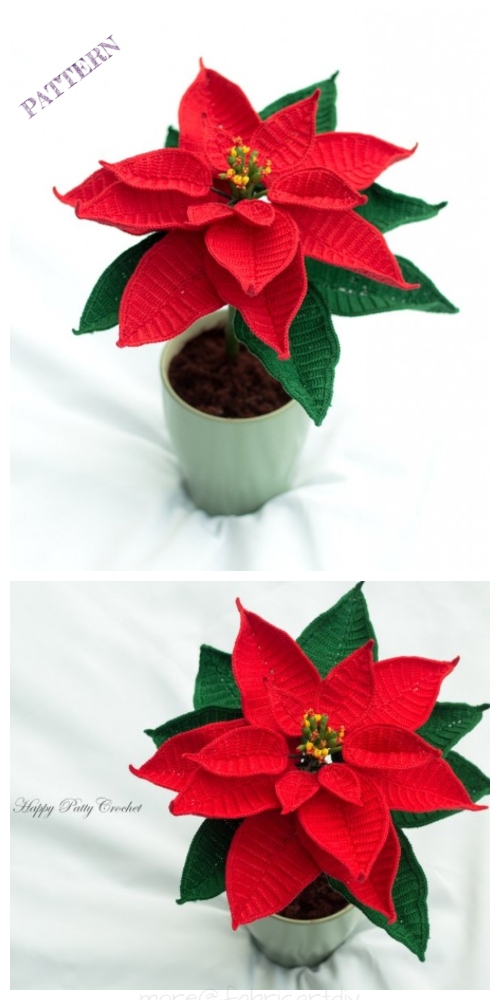 This is a paid pattern: happypattycrochet.com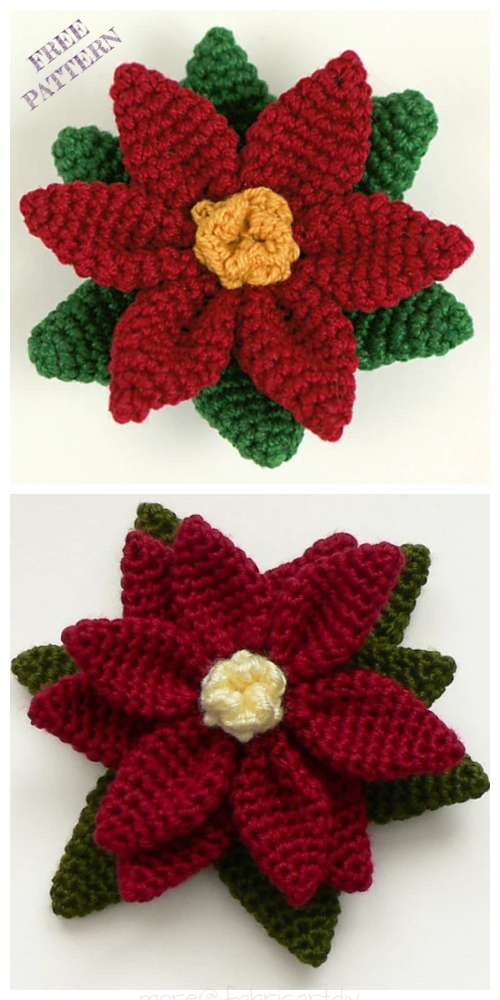 Crochet single stitch petals, sew by flattening them together, get the free pattern via planetjune.com. Or crochet petals of different sizes and sew them together.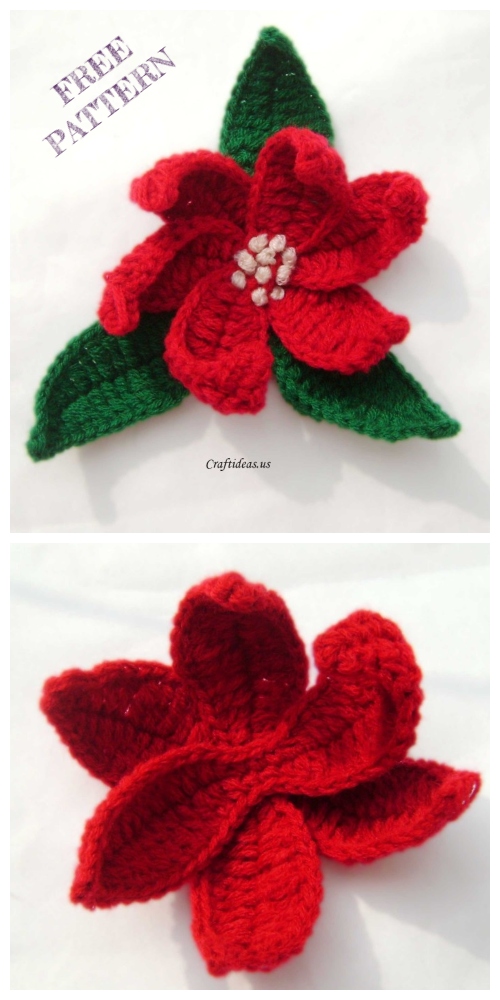 You can get the free pattern via Craftideas.us to see how easy it can be to crochet for yourself.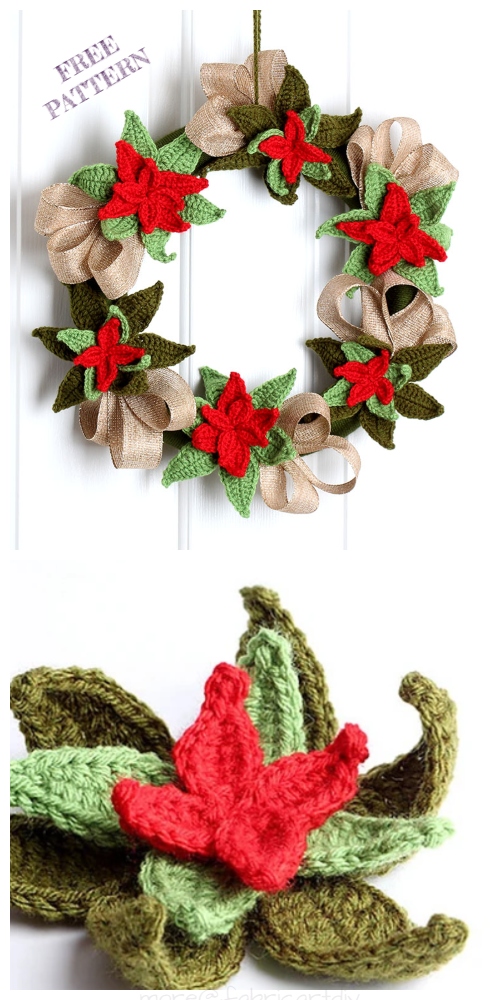 Love to crochet beautiful flowers, you can check out the 3D Rose flower with edging of different colors.