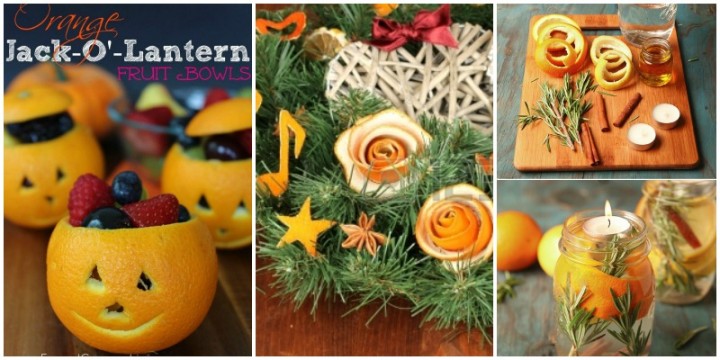 My little girl has found an obsession with oranges. Oranges are super yummy and full of great health benefits so I'm all for her eating them up! They're probably one of the best fruits. They basically come pre-sliced, housed in their own container. All you have to do is peel and eat, no cutting involved. The only thing is with her eating so many oranges I never know what to do with all the orange peels. I feel guilty for some reason throwing them out and figure there has to be something more I can use them for. Here are 12 Amazing Ways to Use Orange Peels for Home Purpose that I am so glad to share with you guys.
Citrus Peel Roses: Create splendid and beautifully perfumed roses out of the citrus peels. Use a small, sharp knife in order to cut the strand thinner, and start cutting the peel from the top of the fruit to the bottom, moving slowly and carefully to avoid accidentally cutting it shorter. Do this with both lemons and oranges, so you can add variety to your home. When you are done, curl or twist the peel strands to obtain beautiful roses.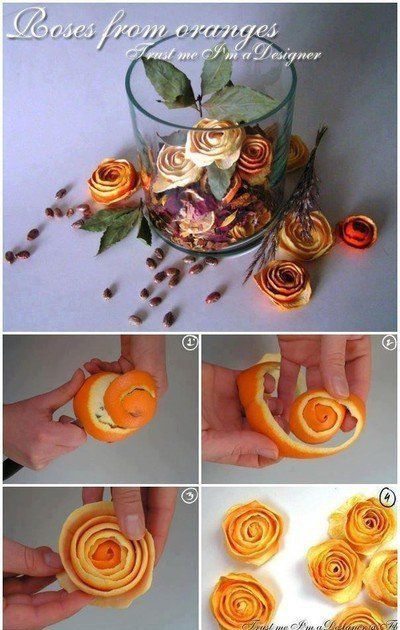 Tutorial Via FabArtDIY.com
Orange Jack-O-Lantern Fruit Cups: These Healthy Treat Bowls are so cute – perfect for Halloween and even carry to Thanksgiving! Great way to get the kids to eat fruit during such a sugar-filled season! Love this!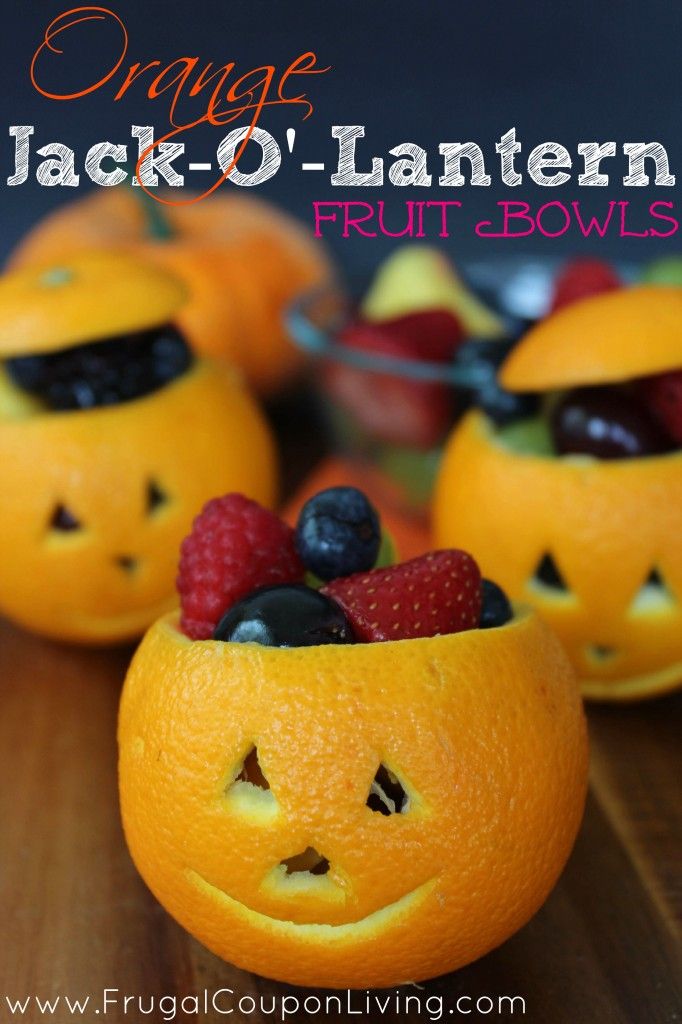 Tutorial Via frugalcouponliving.com
DIY Orange Peel Garland for a Decorative Centerpiece: Citrus peels can make wonderful flowers or stars you can use to decorate your home on Christmas. Cut any citrus fruits you have handy in half, and scoop out the pulp with a spoon. Using a sharp pair of scissors, make evenly spaced cuts from the rim of the fruits about 2/3 of the way down towards their bottom. Use the scissors to shape the sections you have obtained after first cutting the peels into star points or flower petals. Dry and completely flatten the citrus peels so they are ready to be used as decorations.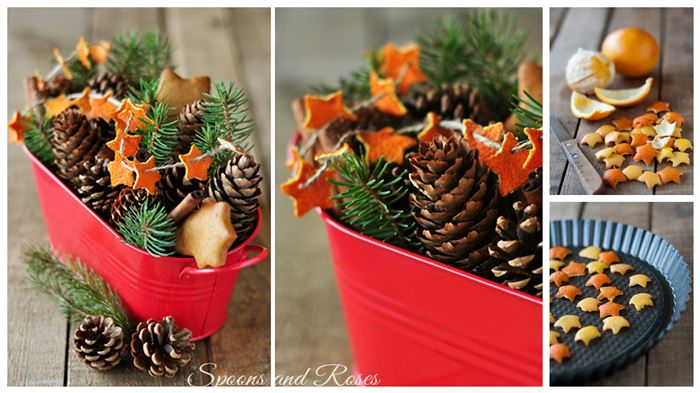 Tutorial via Diply.com
DIY Orange Peel Candle Holder: See how to make a candle holder votive from and orange peel. Not that hard and smells wonderful.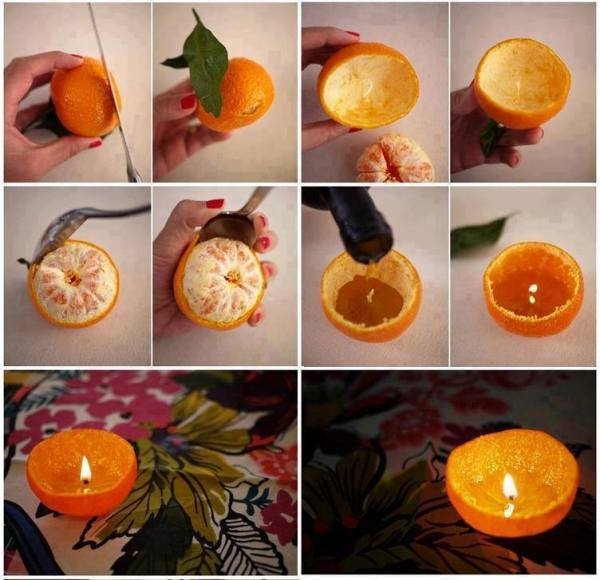 Tutorial Via robynsview.com
DIY Orange Peel Decorations: Christmas wreath decorated with rose from dry orange peels.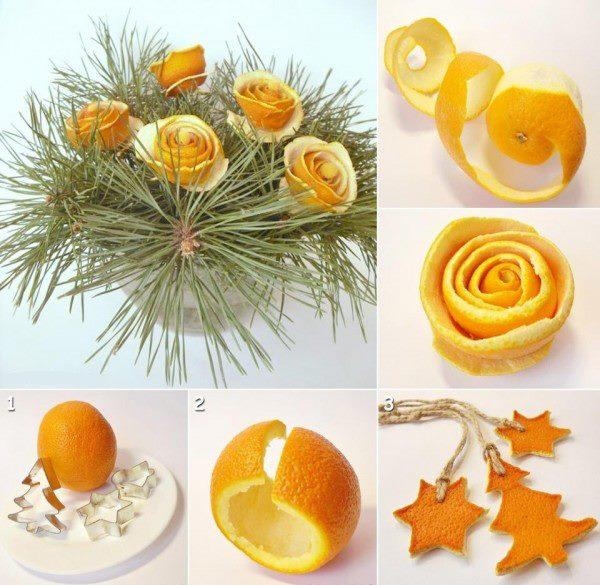 Dried Orange peel ornaments: Shape orange peels with cookie cutters as above or cut them into other shapes, dry and hanging as festive garland, or backdrop or other ornaments decoration.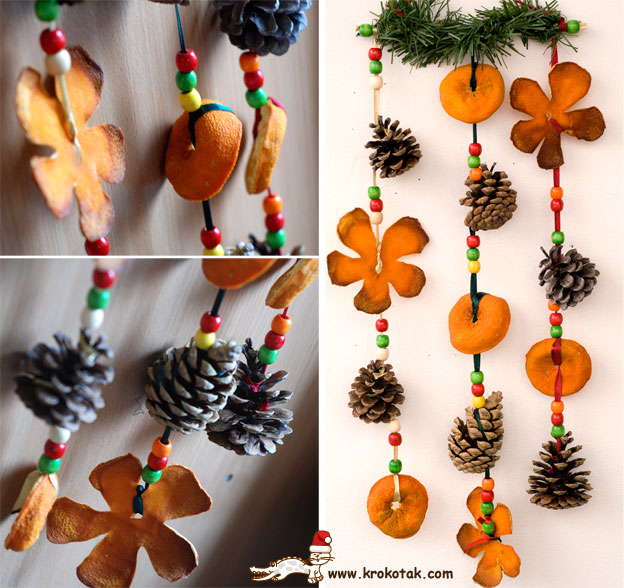 Tutorial Via: Krokotak.com
Orange Peel Votive: Decorate Your House with New Year Crafts. These orange peel candles are so lovely for your home. They bring a lot of joy to your place. This cool DIY crafts project is so much fun to make with kids. Here is a step by step do it yourself tutorial from Handimania for how to make such nice orange peel candles.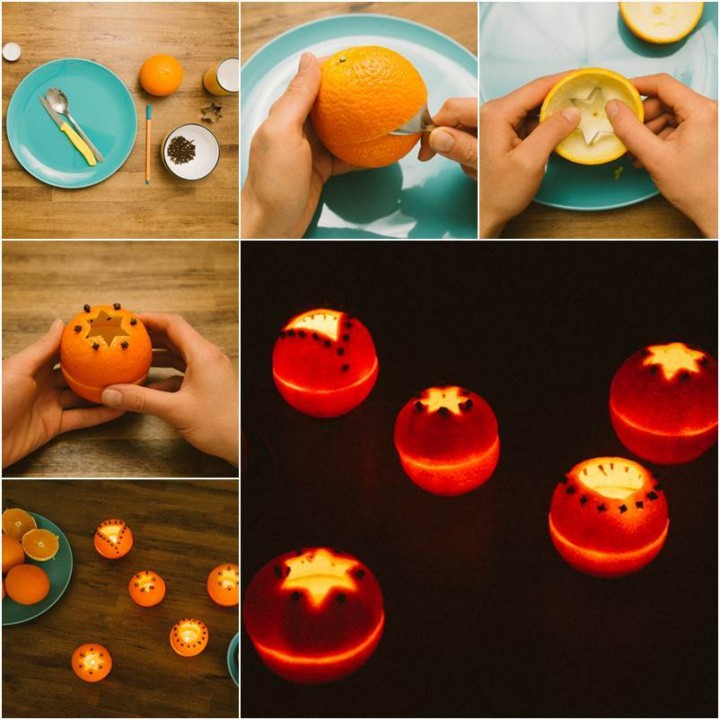 Tutorial via www.handimania.com
Or Cut them for seasonal themed votive as this for Halloween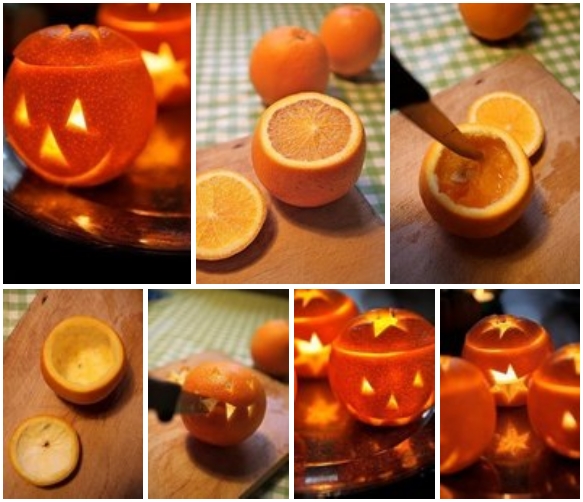 DIY Fruit Jello Shot with Orange Peel: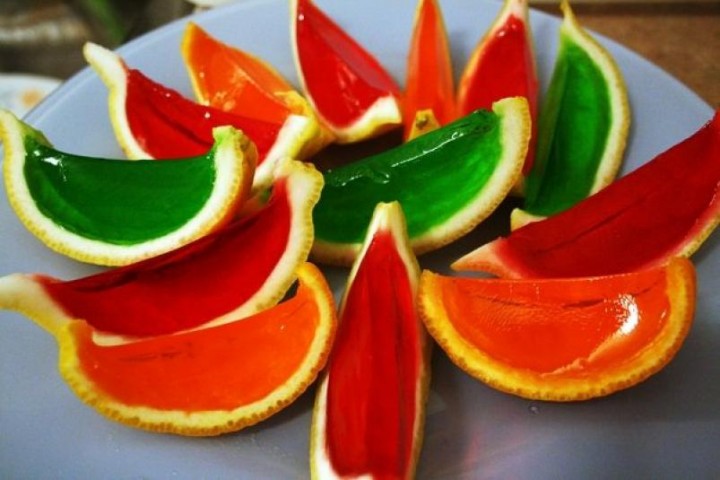 Tutorial Via: fabartdiy.com
Candied Orange Peels Dipped in Chocolate: Make candied oragne peeels and them dip them in chocolate. How amazing?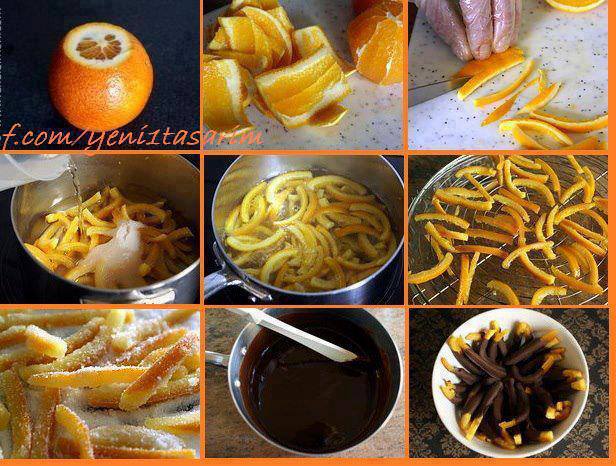 Tutorial Via Foodnetwork.com
DIY citronella candles: The bugs will stay away and you'll have a great decoration around your house with these all natural (and very beautiful) floating DIY citronella candles! Just fill a mason jar with some of YOUR favorite scents (we picked orange peels, cinnamon sticks, and rosemary), then add hot water and citronella essential oil. Float a small candle at the top and enjoy your bug-free night.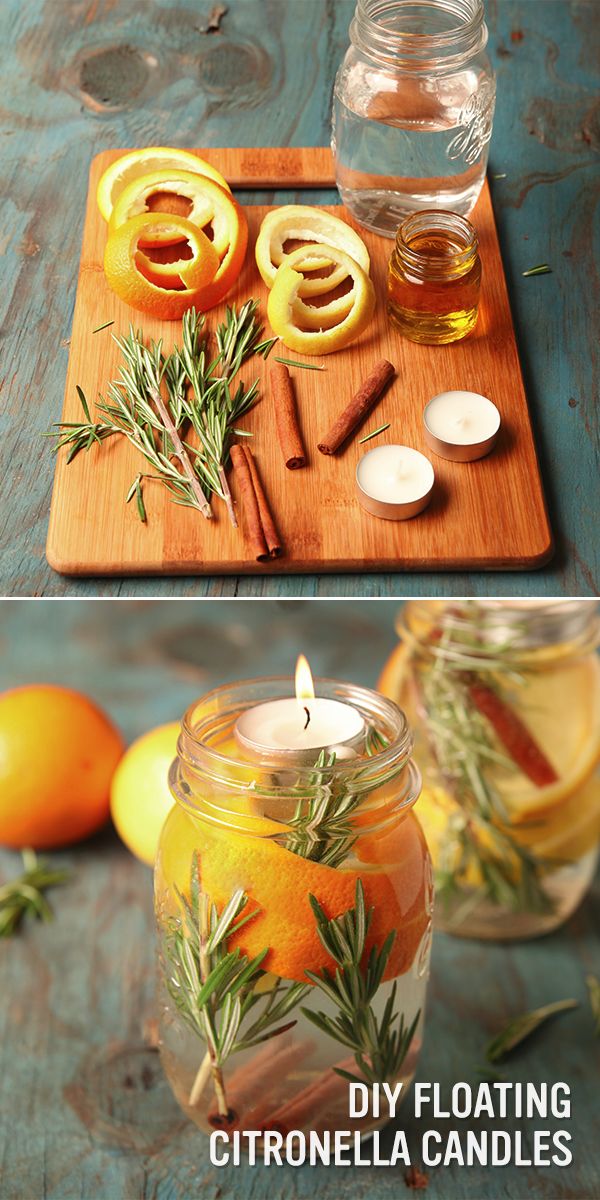 Lemon/Orange Extract: 1-2 – whole organic lemons or 1 orange 3/4 cup – Vodka glass bottle with lid/cork Wash and dry fruit thoroughly before peeling off the thin outer layer. If any white pith remains, slice it off with a paring knife as they tend to add bitterness. Fill the bottle with peels and cover completely with vodka. Seal well and place in a cool, dark place in your kitchen.
Tutorial Via akshayapaatram.com
DIY Orange Cleaner: Simply add a few orange peels and vinegar to a glass jar. Leave it to sit in the fridge for a few weeks, shaking the mixture every few days. Then, strain the liquid into a spray bottle and add water. You can use this just like any other cleaner.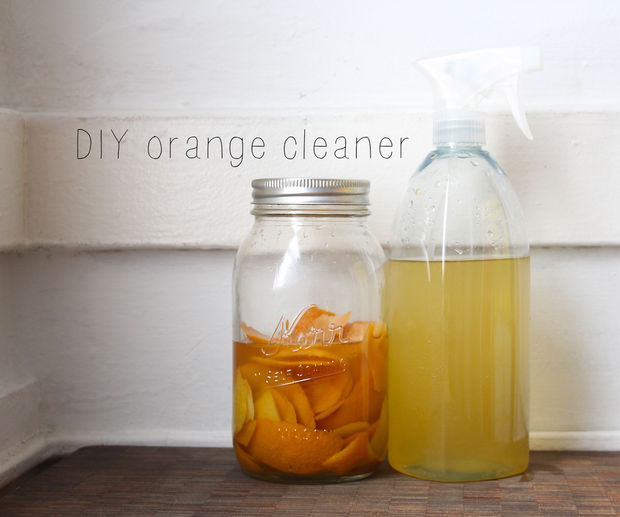 Tutorial via instructables