It's almost Halloween season, and we can sense the atmosphere from the store decoration, and the pumpkin patch around the community. Decorate Halloween with kids and family is one of the biggest thing, now. We have more than 40 Easy DIY Halloween Decorating Ideas, and Scary Trash Bag Halloween Decorations that I recommend all of you to take a look and get some inspirations to create your own this year, and today we are going to share some new ideas on making Halloween ghosts.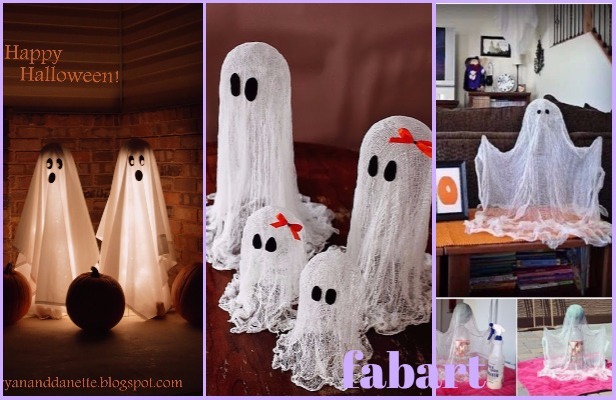 1. Cheese Cloth Ghost
Here is an easy way to make floating ghost for Halloween, using cheese cloth and wire. Super easy that even kids can make themselves.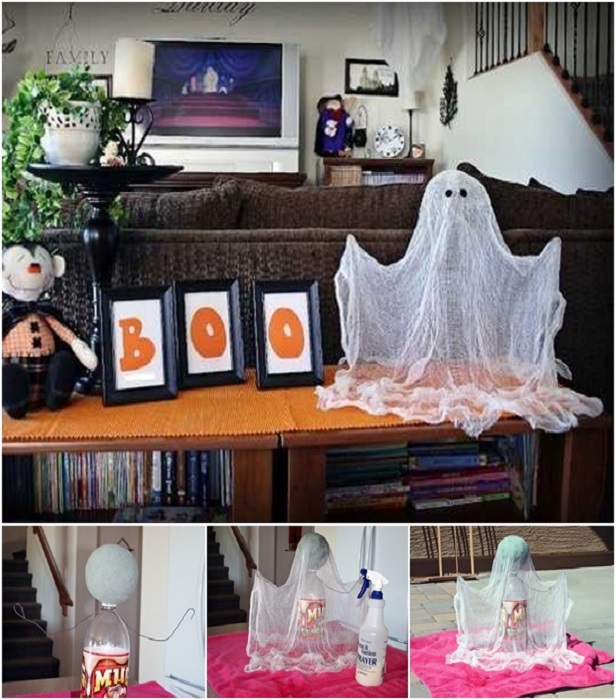 Put the cheese clotch into starch mix, hang over Styrofoam ball (the white kind works better), let it try, and you can get the fun cheese cloth ghost in no time, decorate with felt eyes, float it by or hang around, make it cute by adding bows, too. get the tutorial via everydayisacraftingday.com here.
You may also love:  Healthy Halloween Snacks Recipes for Party.

Make it the loveliest ghost ever by adding little red bows, learn the step by step tutorials here: loveandlaundry.com.
2. Tomato Cage Ghost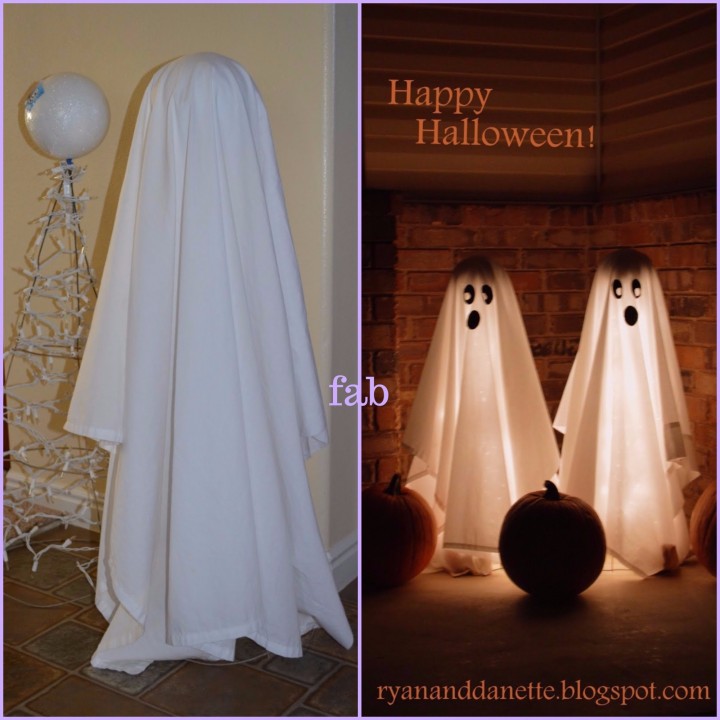 Start decorate your doorway for Halloween? This is a cute and easy DIY project for this festive fun. It's made from tomato cage and mini lights from your home and garden. All you need to make two ghosts: 2 tomato cages. 1 twin white sheet; 2 strands of white lights.
Learn how easy it can be with the tutorial here: ryananddanette.blogspot.com, don't miss out our big collection of  40 Easy DIY Halloween Decorating Ideas,
See how to make your own here:
Video: Craftie