Time to get out of all your string lights and light up your room for Halloween and then Holiday. And today we are going to share a fun crafty way to use your remaining string lights and make this beautiful backlit canvas lights (of whatever you create after you know how). We had shared some interesting ways to dress up our empty wall (or just simply change the wall decorations that has been there for years), all with blank canvas you can get from craft store (Michael has some back to school deals now). Drawings, Buttons, ribbons, paints are common materials you can create on wall, but do you know you can create far more artistic works that you have done before. Do you want to try the canvas art that you want to get your kids or even your little toddlers can involve?  Believe that they are so many talented people around us to share new ideas, and here we put together this selection of handmade art ideas for your next project.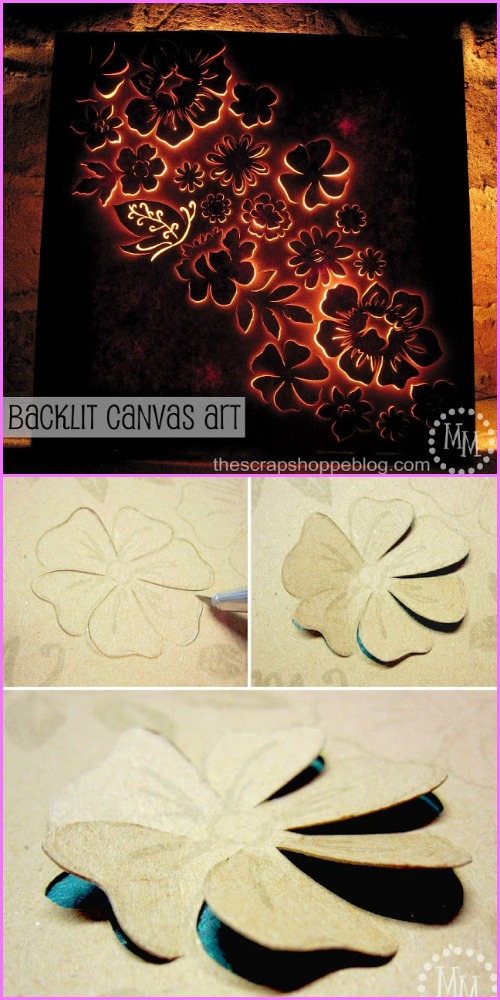 You may also want to read more Fabulous Ways to Decorate Your Empty Wall with Canvas.
Michele from thescrapshoppeblog got inspired from Pinterest and made it possible by cutting flower petals popping out of the card stock, adding string lights in the back of canvas, the result turns out amazing, and you can change the card stock color bright to make it a beautiful wall decoration for daytime, too.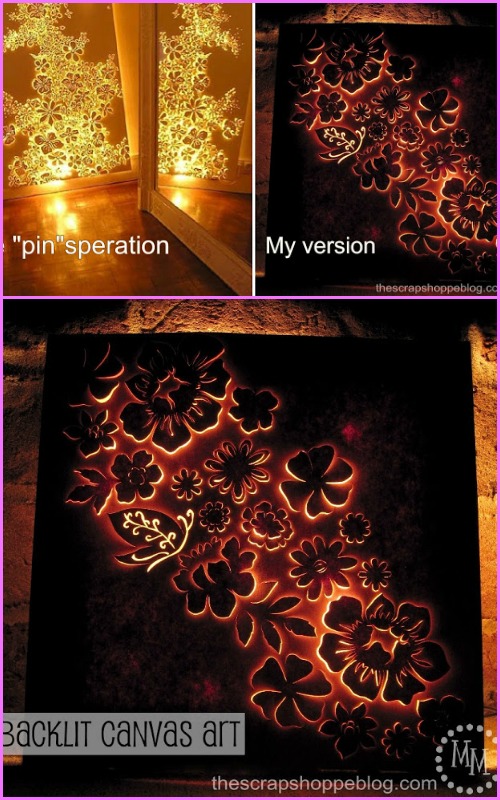 There are different colors of string lights available, so you can customize for your living room or bedroom. Go learn how to make this project via her tutorial here: Backlit Canvas Art, don't miss out the DIY Melted Crayon Canvas Art (Video) which is pretty cool, too.