Teddy bears are kids favorite, and most popular toys probably around the world. There are many different ways to make and knit teddy bears but by following some steps you will have a cuddly teddy bear in no time! Although this is a basic teddy bear pattern, it requires familiarity with knitting techniques and is not for beginners. Each piece of this bear is knit separately and flat. Finishing involves seaming each piece and connecting the head and limbs to the body. Remember the little Knit Christmas Bear & Cat Bauble Ornament Free Pattern? 
You may love: Knit Two Finger Puppets Free Knitting Pattern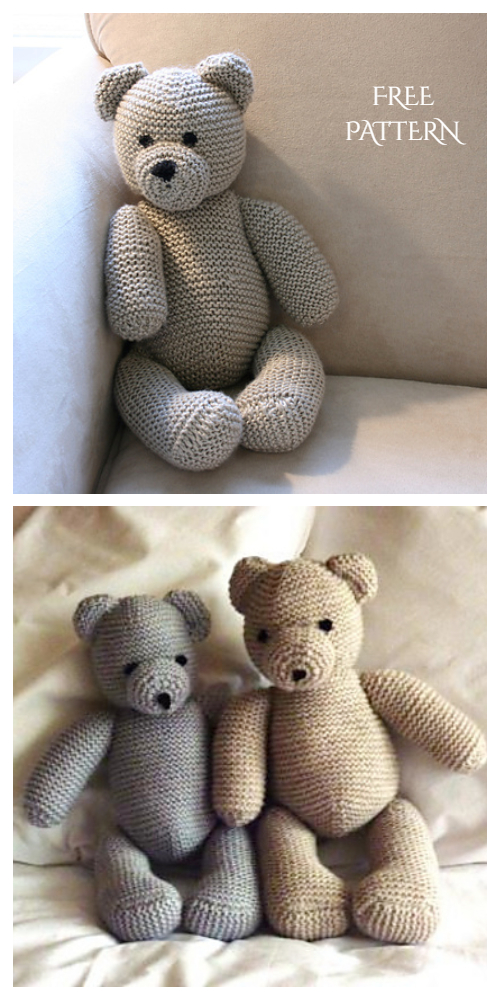 Click the link below for FREE knitting pattern:
For all the beginner knitters who find knitting charts vague or hard to read, the designer also have included at the end of this pattern an explanation, though it is not complete written instructions, this is a simple one piece pattern, plus ears, the explanation should be able to help you follow and knit by this very easy method.  This Pocket Ted is only 8 cm / 3" tall and sleeps in his own knitted bed in a tin. He has pipe cleaners in his arms and legs so he can sit up and he and his bed are knitted with small amounts of 4 ply yarn.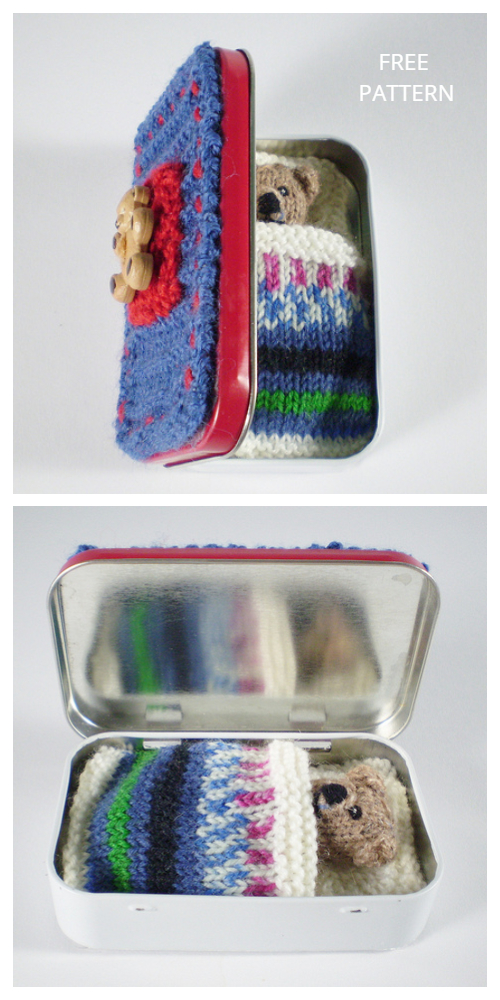 Click the link below for free pattern: